Ngöndro Teachings with Khedrupchen Rinpoche
Two Rare In-Person Events:
Portola Valley, California - Private Residence. Address given upon registration. Participation in both weekends required. 
Retreat Weekend Part 1 of 2: February 10th-12th, 2023, 10am-6pm
Retreat Weekend Part 2 of 2: March 3rd-5th, 2023, 10am-6pm
Boulder, Colorado - Private Residence. Address given upon registration
Retreat Weekend: February 17th-19th, 2023, 10am-6pm
It is our honor to welcome you to a precious opportunity to participate in a meditation workshop offered by His Eminence Khedrupchen Rinpoche Ugyen Tenzin Thinley Lhendup (also referred to as Khedrup(chen) Rinpoche).
These special workshops will give participants an initial taste of Ngöndro as well as direct transmissions and teachings from Rinpoche. Ngöndro offers the preliminary practices for Awakening. It is often said that if we learn Awakening without these practices, it is like building a house without a foundation. So join us to ground your Awakening in these essential teachings!
Khedrupchen Rinpoche is an authentic lineage holder for these transmissions. When he teaches in his own country of Bhutan, over 5,000 people will show up to receive the teachings. This is a rare and precious opportunity to receive an in-person transmission from a Rinpoche as high as him, as his teachings hold the power of all the teachers that came before him.
About Ngöndro:
While this workshop will only offer a taste, the full practice of Ngöndro is considered the entrance to the great perfection, or the pristine mind, and provides a direct connection to the sacred Dharma. Through the practice of Ngöndro, negativities are purified, and positive merit is accumulated. This serves to cleanse the mindstream and affords students a base from which to deepen into direct realizations of precious teachings.
Ngöndro is an essential practice of preliminary, preparatory, or foundational practices or disciplines common to all schools of Tibetan Buddhism as well as the indigenous Yungdrung Bön tradition. All Ngöndro practices have as their goal the enlightenment of the practitioner so that he/she may be of the greatest benefit to all sentient beings, i.e. the cultivation of "bodhichitta".  They are a complete path to enlightenment in and of themselves. The renowned Lama Patrul Rinpoche (1808–1887) is said to have practiced the Longchen Nyingthig Ngöndro repeatedly throughout his life.
Although the practice of Ngöndro is now fully described in books available to the general public, it is essential to receive personal instruction and transmission from a teacher who has the required lineage and training.
These short, in-person workshops will support sincere seekers in receiving the preliminary Ngöndro instructions which can then be built on.
NOTE: If you don't receive our confirmation email within 30 minutes, please check your spam folder or Promotions tab in Gmail. Please add coordinator@luminousawareness.com to your address book or contacts. You can also contact us at this address for support!
Please Join Us!
Ngöndro Teachings with Khedrupchen Rinpoche
Donation: $499-$650, sliding scale.
Larger donations gratefully accepted!
Please note this is a fundraiser for Rinpoche's orphanage & charitable works feeding, housing and serving children, monks, nuns, the elderly, sick, disabled, as well as rehabilitating criminals. If a sincere seeker is genuinely called to attend, they will not be turned away for lack of funds, however, we ask all who attend to contribute as much as they can to best serve Rinpoche's mission.
Lodging and meals not included. Please arrange accommodations if coming in from out of town.
Limited Spots Available.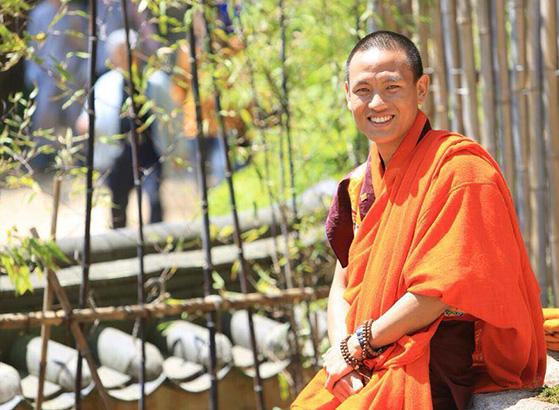 All Ngöndro practices have as their goal the enlightenment of the practitioners so that they may be of the greatest benefit to all sentient beings.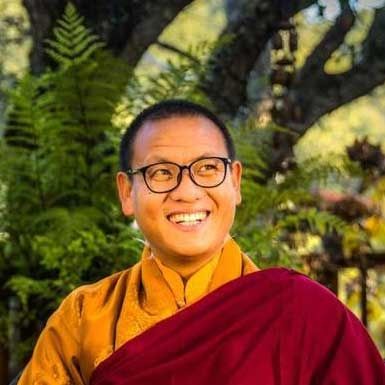 About H.E. Khedrupchen Rinpoche
His Eminence graduated from Ngagyur Nyingma College, Dehradun, India in 2014.  Prior to his graduation the Rephel Mindrol Lhakhang monastery (established in the 8th century) in Trongsa Bhutan was offered to him by the local community.
Initially in disrepair, it is now being reconstructed under the new name, Sangchen Ugyen Tsulag Monastery and is located close to Samcholing village.
His Eminence is recognized and was enthroned as the Fifth successive reincarnation of Kyabgon Khedrupchen Jigme Kundrol, an illustrious heart son of Rigzin Jigme Lingpa.
Join Meditation Teachings with Khedrupchen Rinpoche
Intimate In-person Workshop