LAI 2-Year Program!
Our current cohort is in progress.
Next round starts Spring 2024 - attend in-person or online.


LAI 2-Year Program!
Our current cohort is in progress.
Next round starts Spring 2024 - attend in-person or online.
The intention of this course is to give you the tools to realize your always-present awake nature, cultivate deeply healed embodied presence, and share those benefits with the world.
This unique curriculum is an integrated tapestry of methods from across traditions and time, as well as freshly emergent wisdom teachings.
You will learn nondual Awakening practices rooted in ancient wisdom traditions
with contemporary methodologies from fields of:
Developmental Psychology
Attachment Repair
Somatics
Nervous sytem repair
Energetic Awareness Practices
By integrating seemingly disparate paradigms into one coherent whole, we are revealing a wider, seamless view and offering you a comprehensive set of tools for healing and awakening.
Updated Details for the 2024-2025 Program coming soon!
LAI 2-Year Program at a Glance
A comprehensive program and clear roadmap for awakening in your everyday life, healing negative patterns, and discovering and developing your unique energetic gifts. A community of like-minded beings that will support your path of awakening and become a new family of deep connections and lifetime friends.
Participate in 7 live modules, each made-up of 4-day intensives (in-person or virtually) with experiential practices and add-ons to deepen your practice. Each module builds on the next, creating the foundation for weaving these skills into your personal and professional life.
Join the Interest List!
Add your name to our list to be notified when our next round launches.
2022-2023 LAI4
2-Year Program Dates
Walking the Path - online
(Standalone pre-requisite class)
Next one starts December 2021
3 Intro Classes - online
3-hours, Saturdays, Feb 5, 12, & 19, 2022
7 Live MODULES
4-day intensives - Thurs to Sun
Virtually & at Retreat Centers
in California & Colorado
March 10-13, 2022 - CA
June 2-5, 2022 - CO
September 8-11, 2022 - CO
December 1-4, 2022 - CA
February 23-26, 2023 - CA
May 25-28, 2023 - CO
August 10-13, 2023 - CA
Meditation Retreat Weekend
Optional online add-on.
April 29-May 1, 2022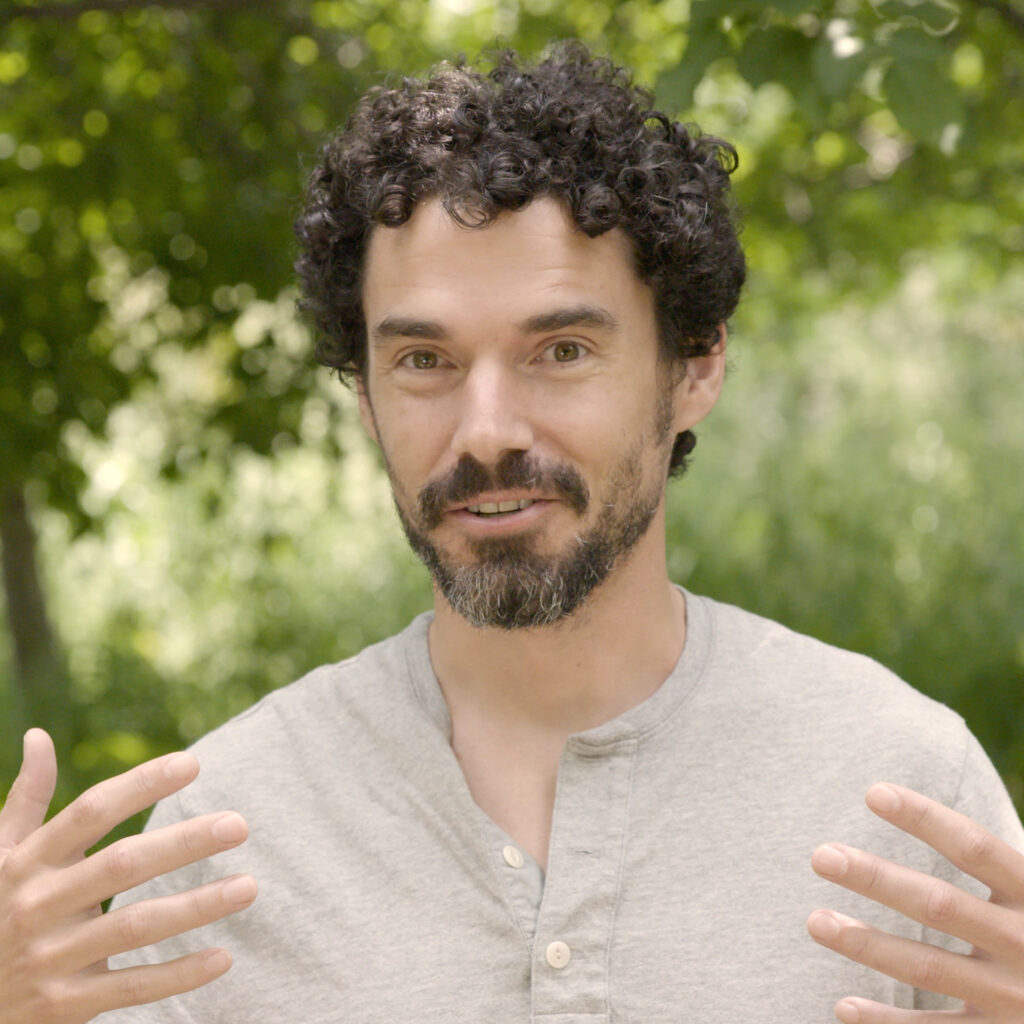 "The Luminous program has been one of the most, if not the most, life-changing systems of support I've received in my life. It's changed the way that I feel, it's changed the way that I interact with other people, it's changed the way that I navigate my life. It's helped me to be a better human being.
So if you're a spiritual seeker like I am, and you look around, you'll realize there's no shortage of programs out there. There are a lot of really amazing things from Buddhist meditation to deep Tantric work, to personal positive psychology. It's really endless. And Luminous is unique and special for a few reasons.
Luminous actually brings together the best across domains from attachment therapy to Tibetan Buddhism, to human energy systems and healing. And it actually is one of the few programs that has a deep synthesis of healing and awakening. These are two things that are often separated in the spiritual marketplace, and Luminous offers a coherent integrated path.
 It's a community and that community is deep and nurturing, and integrated with the healing path. What I've come to realize through Luminous is we can't do this alone. We really can't. And Luminous doesn't just tell you this; they actually create a community which collectively embodies it.
What I've noticed in the spiritual world is there's a lot of seeking of peak experiences. These are super valuable and can help guide us. Psychedelics and ayahuasca ceremonies are good for that. And even certain kinds of meditation retreats are good for that. But the thing that I've noticed, for me and other people, that's consistently missing is integration. And you can have as many peak experiences as you want, but if that's not brought into your life with practices and community, then it just fades away. And Luminous offers both. It offers the opportunity to go really deep and to taste our real potential, the true depths of who we are. And it also offers long-term continual fabric that we're embedded in which makes that experience a part of who we are from day to day and moment to moment."
Become an unbridled expression of your True Nature in your everyday life
You may have tasted inner peace, profound aliveness, and an unparalleled  intimacy that touches into your deepest experience of life.
What you are touching in these moments is your own true being. The miraculous discovery of what you already are is unveiled when you rest in the luminous silence of your Awake Awareness.
Though you may have had intermittent profound experiences in meditation or short spontaneous glimpses, you long to deepen your access. You also want the ability to shift into this awareness with more ease and frequency. Through Luminous Awareness practices, you will cultivate your access to Awake Awareness, and learn to stabilize this realization in your day-to-day.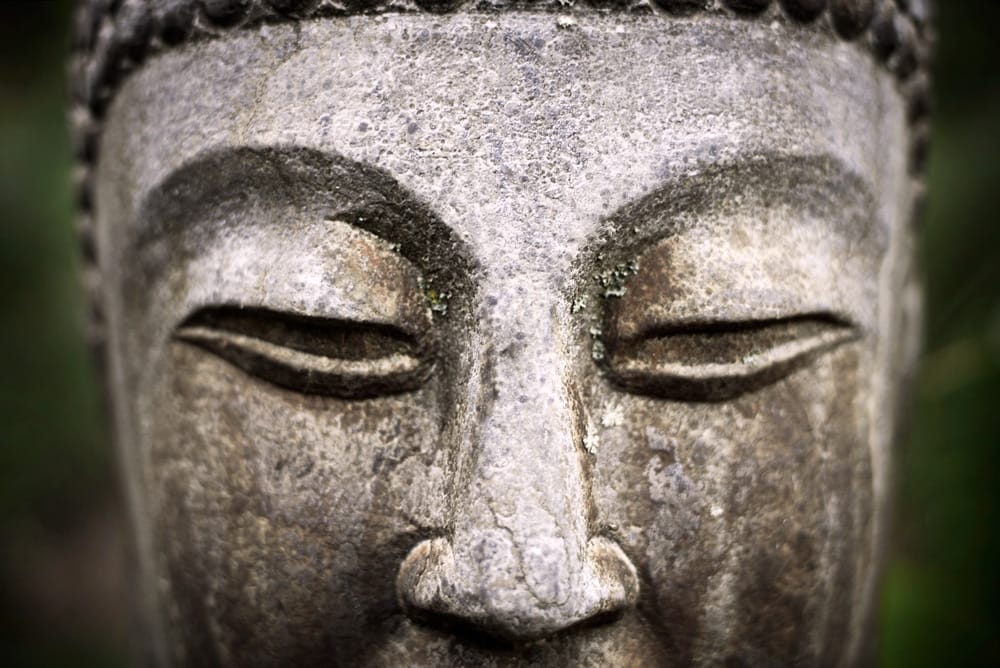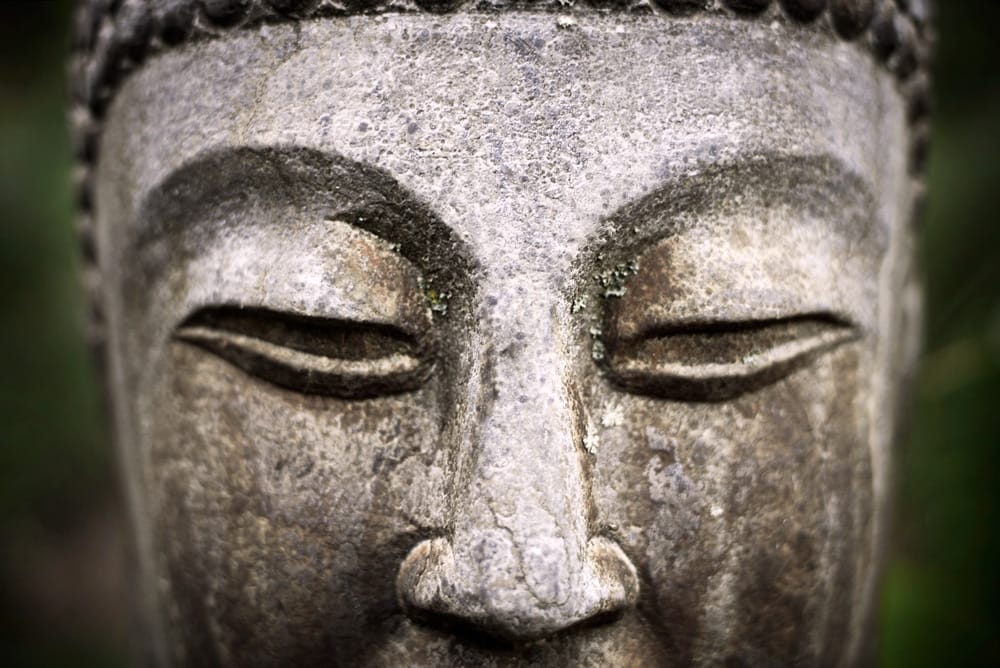 Become an unbridled expression of your True Nature in your everyday life
You may have tasted inner peace, profound aliveness, and an unparalleled  intimacy that touches into your deepest experience of life.
What you are touching in these moments is your own true being. The miraculous discovery of what you already are is unveiled when you rest in the luminous silence of your Awake Awareness.
Though you may have had intermittent profound experiences in meditation or short spontaneous glimpses, you long to deepen your access. You also want the ability to shift into this awareness with more ease and frequency. Through Luminous Awareness practices, you will cultivate your access to Awake Awareness, and learn to stabilize this realization in your day-to-day.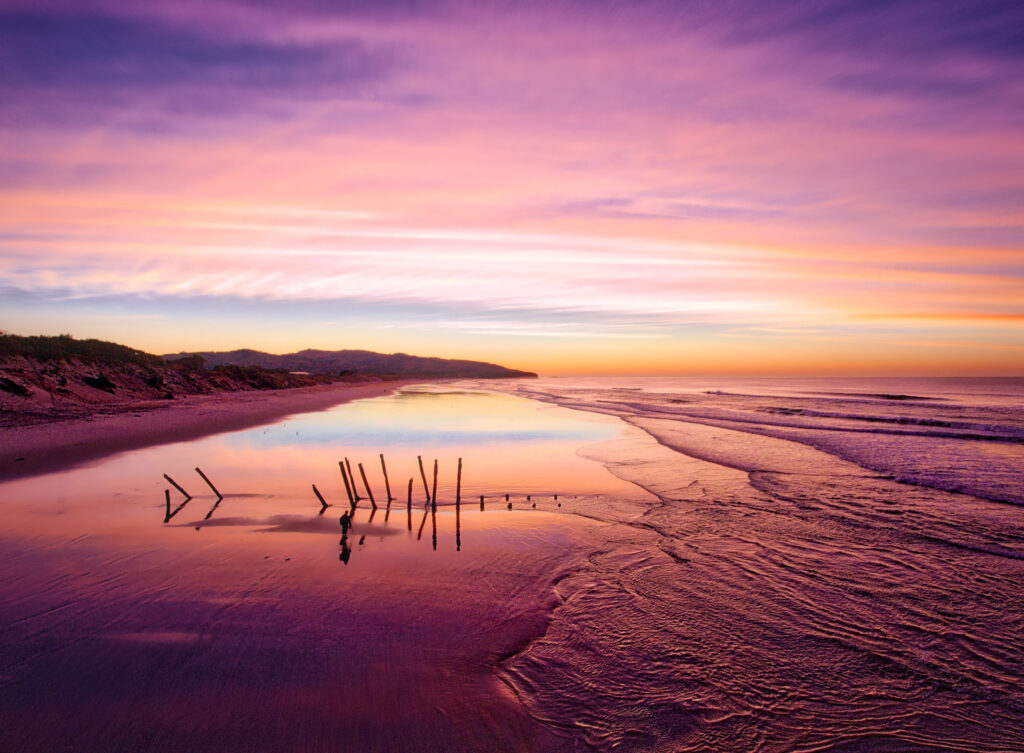 Integrate Awakening and Healing into One Path
Our healing is not separate from the Awakening Path but an integral part of it.
At Luminous, we offer a roadmap to help navigate what for many can be a confusing path.
What is authentic awakening?
How do I know if I'm experiencing it, and what practices allow me regular access and stability in awareness?
What are the experiences I'm having and how do they fit in a map I can navigate myself?
What healing is needed for my awakening to be integrated into stable embodiment?
When, instead of focusing on healing, should I sense directly into the Awakened root that resolves suffering and opens to the source of true happiness?
What if I am brand new to all of this, feeling a little afraid, but willing to learn?
Learn about your Energetic Nature
While there are many nondual teachers that point to pure awareness, Luminous teaches both nondual awareness and the energetic dimensions of that path.
You will:
learn about your unique energetic constitution and gifts
learn ways to cultivate a healthy energy body that supports awakening
learn to open doorways of perception
 cultivate energetic healing skills
 experience a powerful awake-energy wisdom field that will support spontaneous realization and healing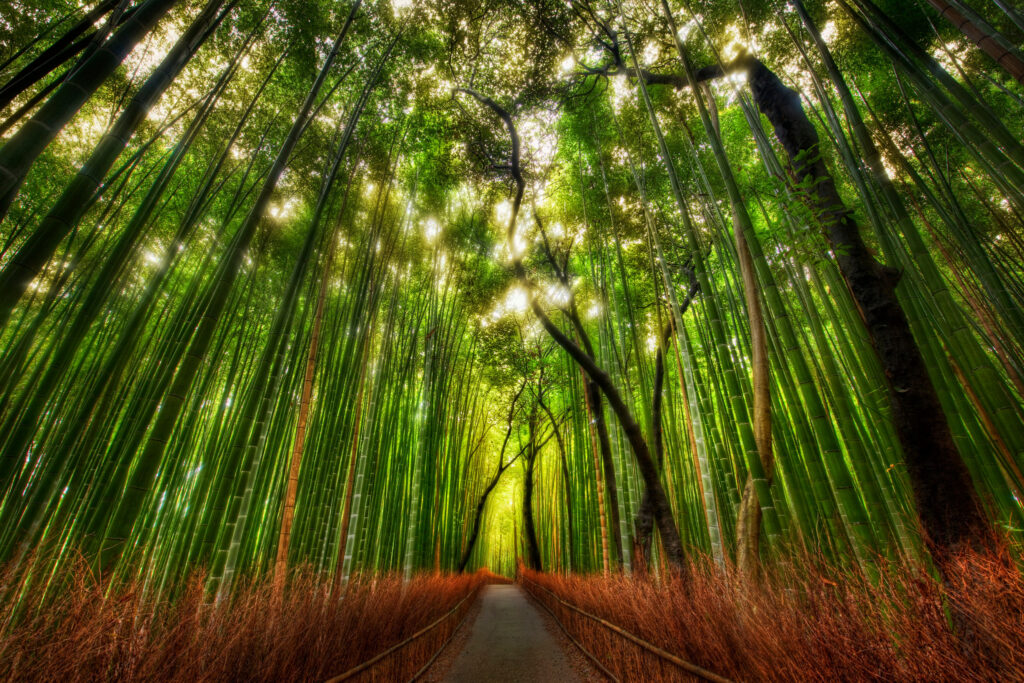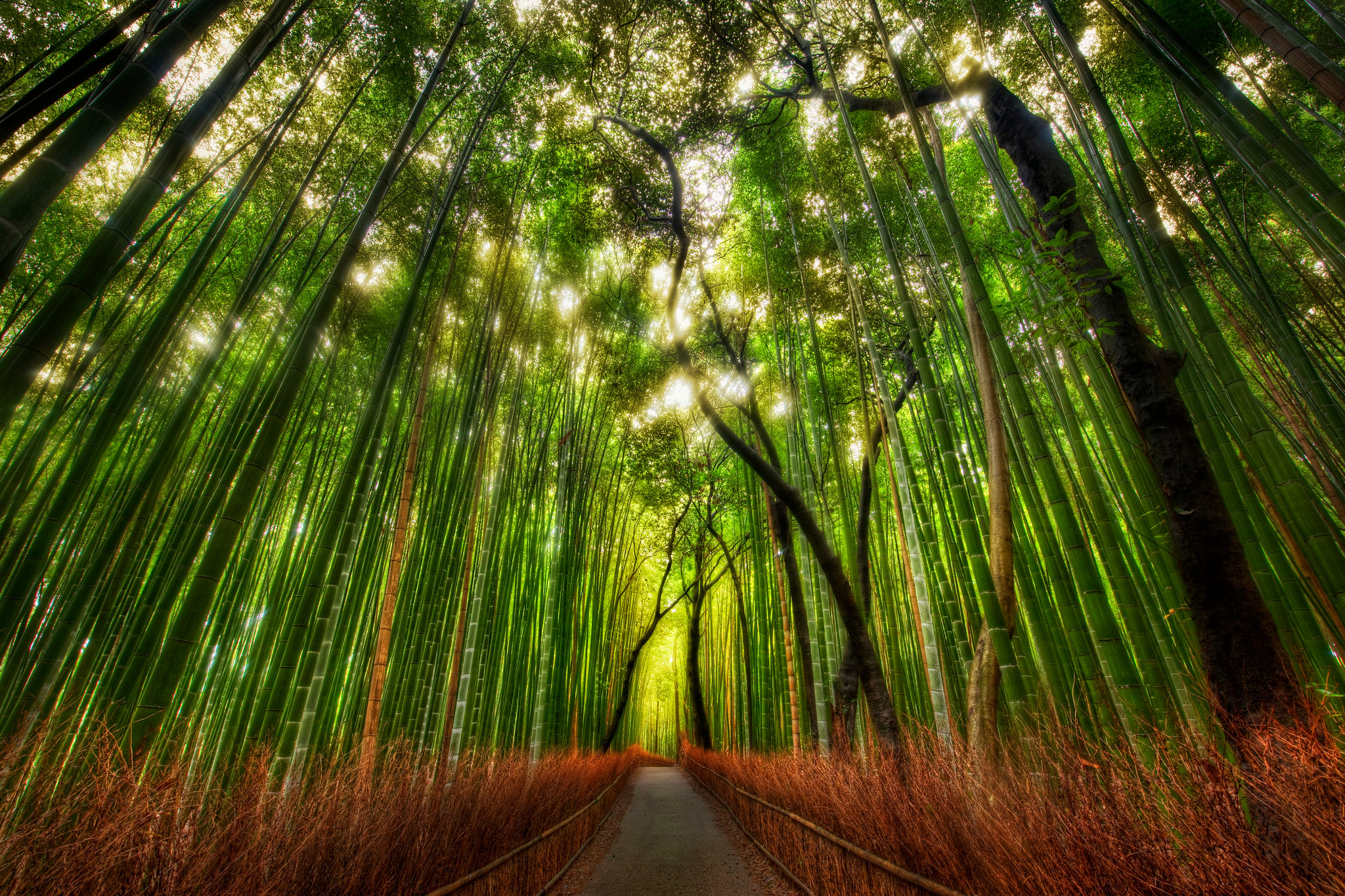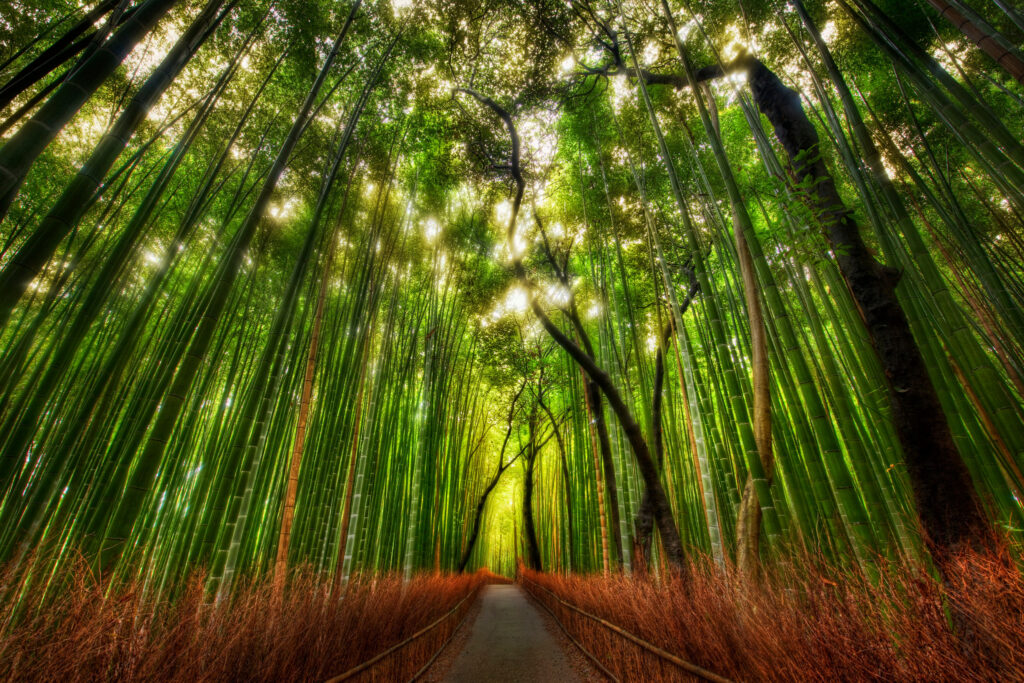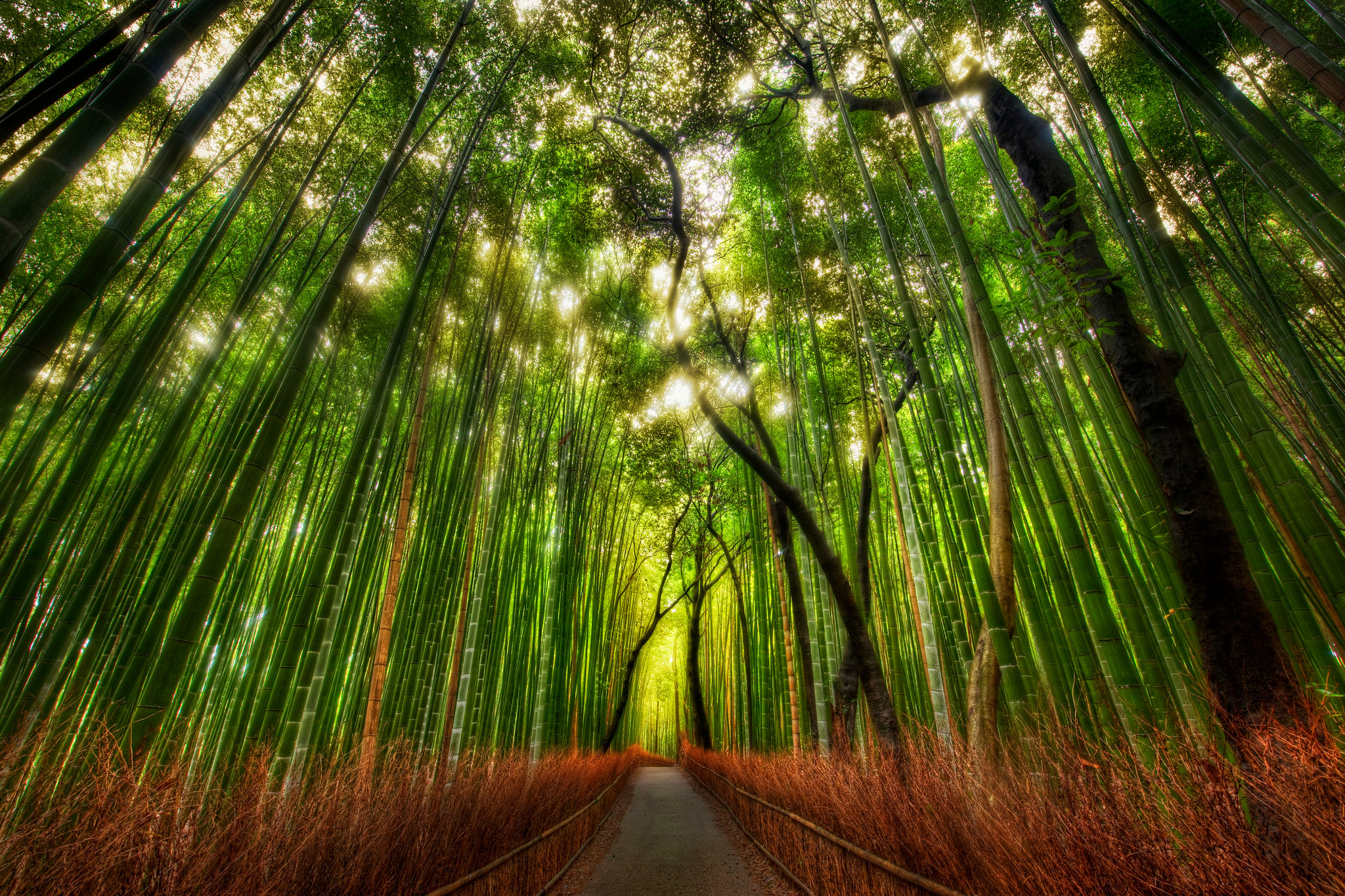 Learn about your Energetic Nature
While there are many nondual teachers that point to pure awareness, Luminous teaches both nondual awareness and the energetic dimensions of that path.
You will:
learn about your unique energetic constitution and gifts
learn ways to cultivate a healthy energy body that supports awakening
learn to open doorways of perception
 cultivate energetic healing skills
 experience a powerful awake-energy wisdom field that will support spontaneous realization and healing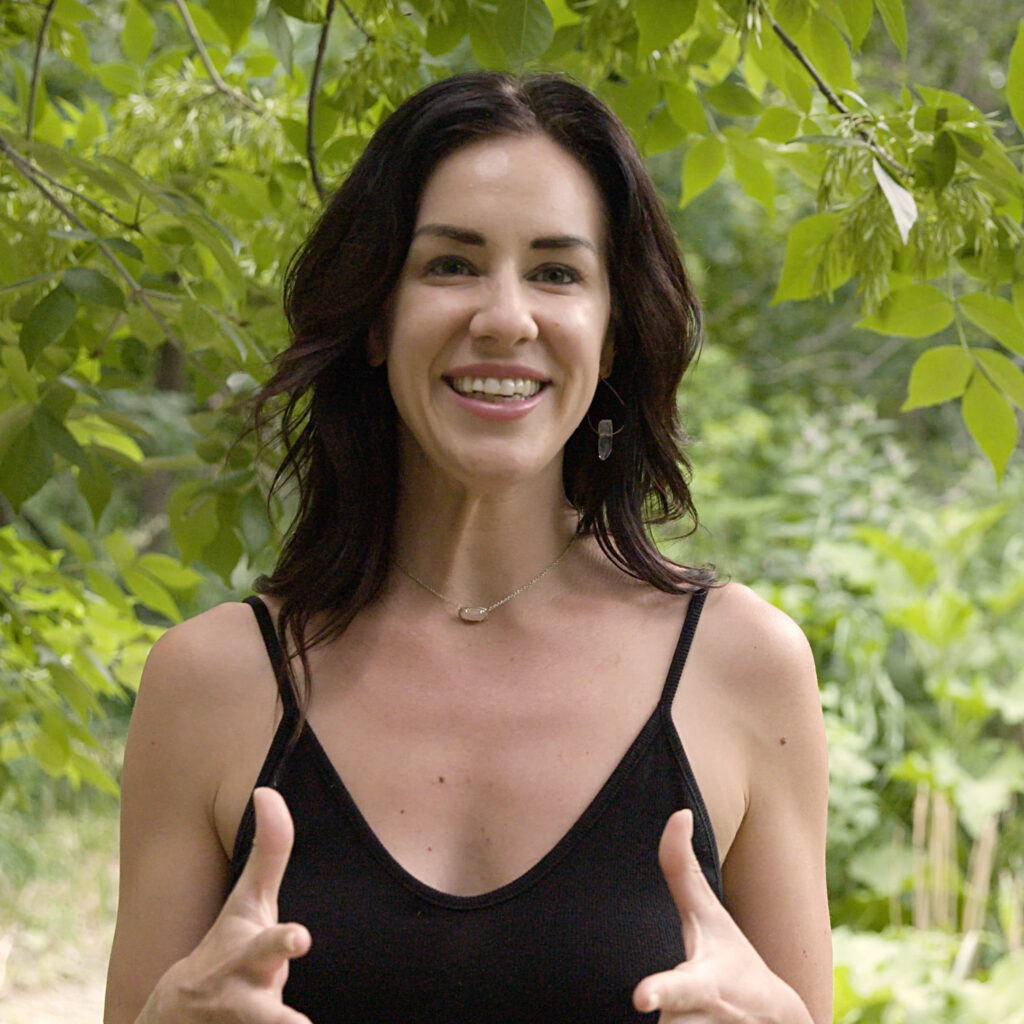 Luminous has been absolutely life-changing. I feel this incredible difference in my system from a year and a half ago when I started the program up until now. I have experienced levels of groundedness and depth that I never knew were available. I met parts of myself that I was simply at war with for years and was able to heal them on earth, in this beautiful environment that actually created sustainable long-term change versus the band-aid on bullet-wound approach of many other things that I've done in the last 15 years of being in personal development and spiritual development.
Raina and Anna-Lisa have an integrity and who they are and what they teach is palpable. You can feel it. The transmissions they bring through really land in a completely different way, they feel so real. And so the nervous system is really able to absorb those and truly change and transform on such a deep level.
What Makes Luminous Unique?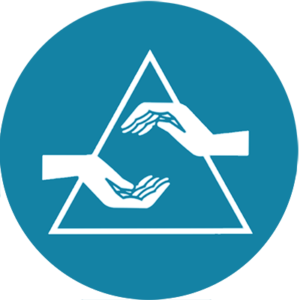 Integration of an awakening path with a healing path
Awakening helps us recognize our already perfect nature and is the path to cutting the root of suffering. However, it does not fully mitigate the traumas we have accumulated which deeply inform our lived experience. These negative emotions and afflictive tendencies are the obscurations which veil our already awakened heart. When traumas are activated, whether in smaller or larger ways, they take over our perception and we lose our awakened view. 
At Luminous we offer an awakening path integrated with methods for healing our Attachment traumas, purifying our afflictive tendencies, while simultaneously cultivating their antidotes.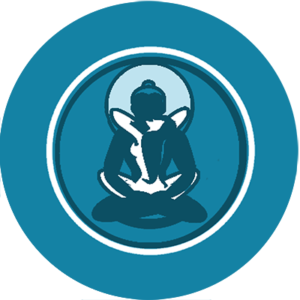 Masculine and Feminine principles in Harmony and Union
Over-emphasized empty awareness: can feel dry, distant, removed, hyper-masculine and act as a mode of spiritual bypass.
Conversely, an overemphasis of dynamic energy: can become dramatic; a rollercoaster of highs and lows, hyper-feminine, and get lost in the endless pursuits of bliss and dramatic state-changes without any stable awareness or awakening.
At Luminous we teach the union of Awake Awareness-Energy; stability and aliveness, emptiness and fullness.
Additionally, we offer pointers towards the Fundamental Awakened Masculine qualities that reside within each of us:
Agency, Knowing, Purpose, Clarity, Discernment, Groundedness, and Alignment in service to Truth
As well as the Fundamental Awakened Feminine qualities that reside within each us:
Our Interconnectedness, Compassion, Boundless Love, Immeasurable Kindness,  Natural Bliss, Multi-dimensionality and Dynamic Flowing and Expressive Nature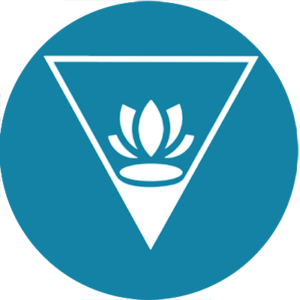 Ancient and Modern Wisdom Teachings
Luminous blends wisdom teachings that are rooted in 5,000 years of spiritual science with contemporary methods and ways which make them relatable to our modern culture and world.
In this two-year program we apply our modern understanding of neuroscience, attachment,  developmental trauma and somatics. It is scientifically proven that our early experiences shape the structure of our brain and nervous system. We are literally wired by our early conditioning.  However, this wiring is something that can be reconditioned back into healthy responsiveness, which is one of the important factors in creating an environment rich in healthy mirroring. At Luminous, the methods we offer, combined with the role the community and connections play over the course of two years, provides the consistency and repetition to significantly support healthy re-patterning.
All of these modern approaches are combined with time-tested spiritual practices that have systematic methods to train higher levels of awareness. They dismantle negative habits and emotions and elevate the many levels of our wellbeing and capacity to thrive.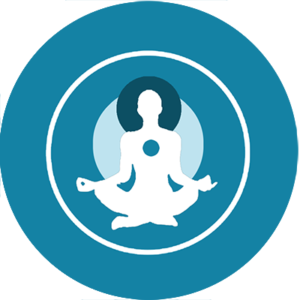 Integration of Nonduality-Awakened Awareness, Energy and Form
Luminous offers not only the the path to realization of our Awake Awareness, our transcendent formless dimension, but also a clear pointing out to Awareness~Energy (Shiva~Shakti). This union of Awareness~Energy is the infinite ocean of wisdom intelligence that is everywhere, right here, embodied, in all forms, and intimate with life.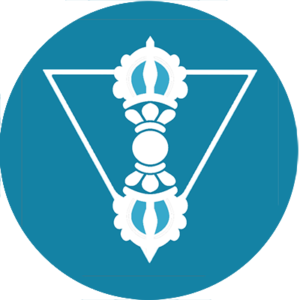 An Awakening and Transformative Vehicle
The Luminous field holds the intention of the course, and becomes a source of awakened transmission which powerfully liberates what obstructs us from complete realization and embodiment of that realization. Each module has an awakened wisdom which orchestrates your unfoldment, and the Luminous field itself becomes your direct teacher.
Beyond anything your mind could imagine, this awakened energy becomes a vehicle and supports your realization with effortless grace. Sessions that happen in the module are life-changing, as they are supported by the awakened vehicle and the group field. You are deeply witnessed and held by the community as you transform.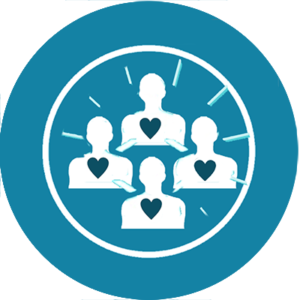 Sovereign and Deeply Relational
You will learn meditation practices that you can practice on your own for a complete path to awakening, methods to support your vertical alignment, and the realization that nothing outside of you is needed - all of it is within.
Simultaneously, we also practice together, utilizing profound awakened relational practices, to develop our horizontal interconnected access and our capacity for living awakening in relationship with one another. Furthermore, we will cultivate a deeply resourced community to practice with, be supported and reflected by. Many students share they have found a new family of lifetime friends who become an integral part of their awakening and healing path.
Together we cultivate a community of illuminated heart-centered beings who are dedicated to helping heal and uplift the world and be of benefit to all beings everywhere.
Over the course of two years together, we will teach you a path and give you tools for true liberation.
We will guide you to shift your awareness beyond an everyday ordinary awareness, to the extraordinary awareness levels of the sages.
You will learn to master the invisible forces that shape your consciousness and experience of life.
Through awakening your awareness, you will gain the ability to connect to other people on a whole other level, see people and situations in a new light, and develop the resources to be liberated from limited ways of being in the world.
You will discover the roots-of and heal deeply anchored unconscious patterns and connect more clearly to who you really are, beyond your stories, beliefs and conditioning. 
You will play in the magical and the sacred, find true clarity and purpose, and experience a new level of freedom.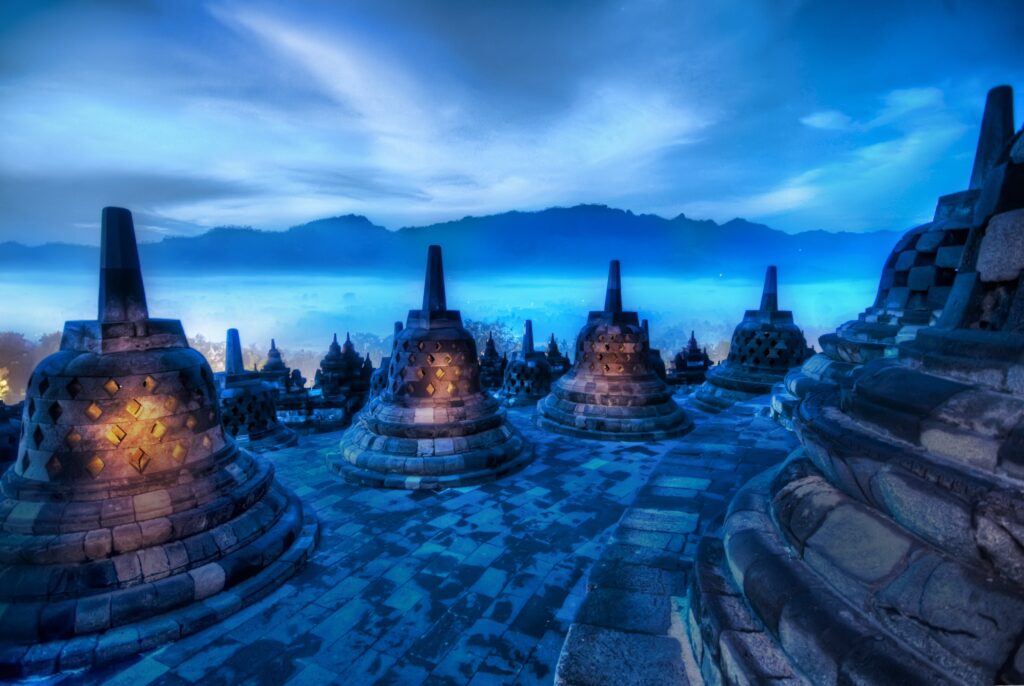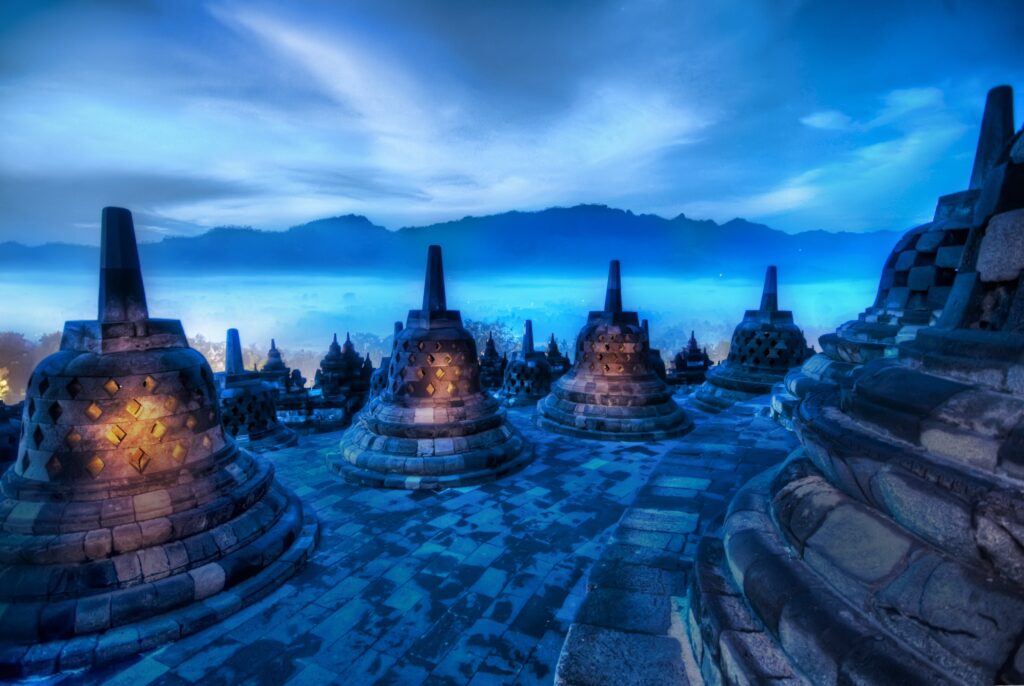 Over the course of two years together, we will teach you a path and give you tools for true liberation.
We will guide you to shift your awareness beyond an everyday ordinary awareness to the extraordinary awareness levels of the sages.
You will learn to master the invisible forces that shape your consciousness and experience of life.
Through awakening your awareness, you will gain the ability to connect to other people on a whole other level, see people and situations in a new light, develop the resources to be liberated from limited ways of being in the world.
You will discover the roots-of and heal deeply anchored unconscious patterns and connect more clearly to who you really are, beyond your stories, beliefs and conditioning. 
You will play in the magical and the sacred, find true clarity and purpose, and experience a new level of freedom.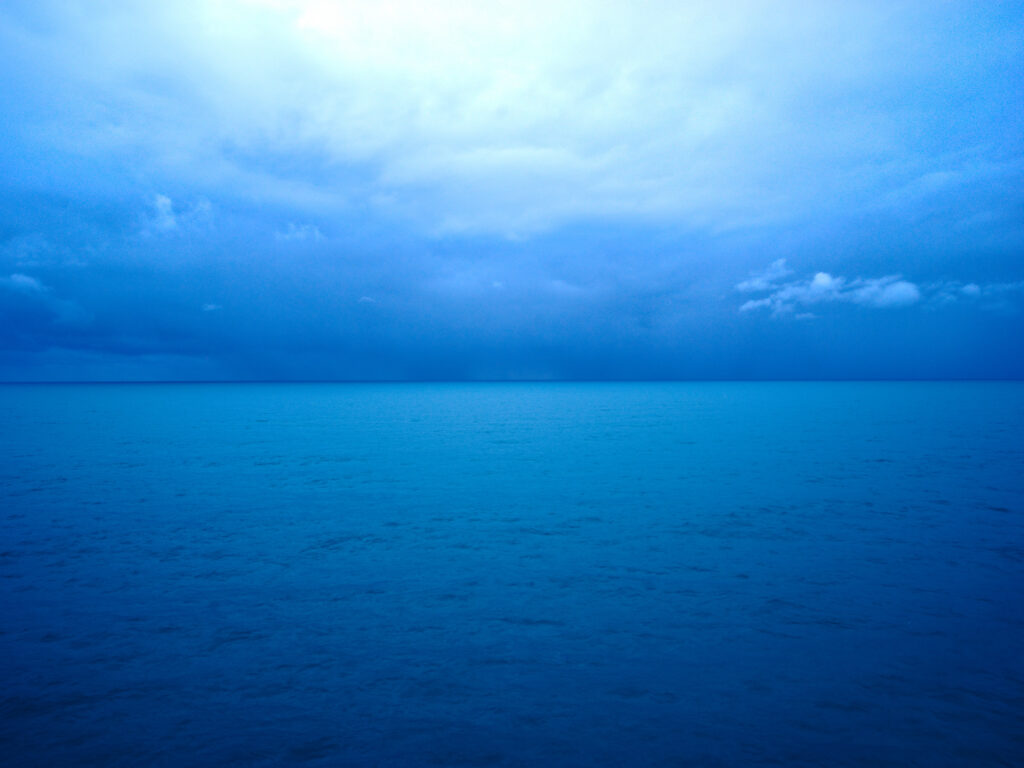 We will help you recognize and uncover your personal energetic gifts or "superpowers" ...
You will be given guidance to develop your own energtic gifts and learn to optimize your way of being according to your unique energetic nature.
We will teach you to access a profound inner resource that enables you to navigate your life with power and grace.
As you learn to shift your identity into awakened levels your personal compass will be magnetized by what serves the greatest good.
You will feel lighter and appear brighter, and have the ability to magnetize good things.
People will feel more open with you and be compelled by your presence.
You will begin to access extraordinary awareness-energy and experience seamlessness, joy, synchronous flow, and fullness.
As you learn to rest effortlessly in this extraordinary self, you will feel a profound aliveness, connectedness, love, clarity, and knowing confidence.
"Bravery evokes Magic. Here bravery is the courage to be - to live in the world without any deception and with tremendous kindness and caring for others." ~ Trungpa
Throughout this program  we will learn to recognize and marinate in the 7 aspects of Awakened Wisdom.
These aspects are like facets of a diamond, each an aspect of the wholeness and an expression of our True Nature. We explore these facets through the elements, which are more than physical, and are rather an expressions of the deepest dimension of our being.
The modules and the elemental themes are: Air, Water, Tree, Fire, Earth, Realm and Crystal.
In each module we explore the Awakened wisdom qualities of the elements and the energetic gifts of each, as well as their Shadow. In this way we realize all dimensions of our awakened consciousness and also work with the shadow that obstructs our Luminous awareness from shining in the world.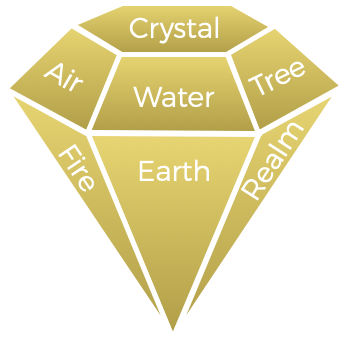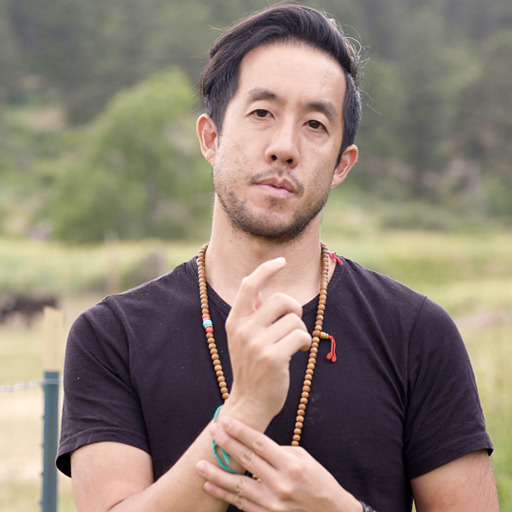 With Luminous there's a real integration with everyday life, because it's not just something that you do over a winter break for 10 days sitting silently, and then learn to integrate yourself. There are eight modules spread out over two years, and that allows you to bring the practices into real life and integrate them into your work life, and be able to develop better communication skills that you can bring into your relationships. I've been able to bring Luminous teachings into work, into service in my communities, to family life, and grow as a human being.
There's a real emphasis on this view that you're perfect and you don't realize it. The teachers are coming from a place of seeing you as already perfected: they see you as already being abundant and whole. The way the healing happens is they help you to realize this for yourself. There's a way of guiding you to the river of your own knowing and allowing the transformation that happens from there, some might call it grace.
In this program's seamless integration of practices to realize our already here, awake nature as well as the healing and shadow work to resolve our inner obstacles, we provide lectures, practices and experiential learning and in-depth dives into:
A clear roadmap for Awakening
Awakening practices through the 5 levels of Mind: Ordinary, Subtle, Awake Awareness, Simultaneous Awareness, and True Nature
Awakened Relational practices
Energetic Healing sessions supported by Group field: With Awake Awareness and dynamic energy, we liberate ourselves from our deeply rooted karmic patterns.
Energetic Practices and techniques which open our lenses of perception
Attachment trauma repair work
Healing through developmental stages: learn a systematic way to evaluate where we have gaps in the 7 stages of our early development, and methods to repair them.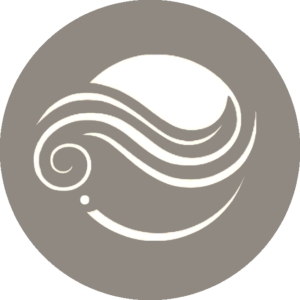 Module 1 - AIR
WHAT YOU REALIZE:
Awakened Air: Awake Awareness - Openness and Freedom
In Module 1, you will experience resting in Awake Awareness, the Pure Awareness of your innate nature: vast, pristine, bright and boundless. From this level of mind there is an immense sense of freedom, unbounded by conditioning and free from the reactivity of the ordinary mind.
As you recognize the already awake dimension of your being and begin to rest in it with more stability, you will experience lucidity and unshakeable peace.
HOW YOU HEAL
Shadow of Air
You may identify with the quality of Air if you notice that you are highly attuned and you pick up on subtle cues that others seem to have missed. You might also have the distortion of air, if you feel "too sensitive" and as a result feel like running away or hiding from everything that feels overwhelming. In those moments you might become spacey, dissociated, or otherwise ungrounded. For example, people with this distortion often hang out at the periphery of groups or avoid them altogether and instead disappear into computers, books, or other isolated activities.
In Module 1, you will understand and access deep healing at the root of what causes this fear, disconnection, and isolation. Healing at this level brings an ability to ground, and a deep sense of security, stability, and belonging.
WHAT YOU WILL TRAIN
Energetic Gift: Air Bending
In Module 1, you develop Air Bending skills: boundless nonlocal awareness and the ability to localize awareness anywhere in the boundless field. You will learn to rest in one vast, interconnected field and perceive information beyond the reaches of your body or five senses. For example, you can learn to put attention on someone else for the sake of healing and help locate the energetic blockages in their system.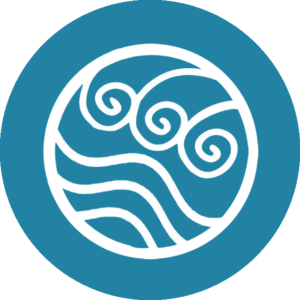 Module 2 - WATER 
WHAT YOU REALIZE:
Awakened Water: Embracing Awareness, Boundless Love & Interconnectedness
In Module 2, you'll learn to experience the felt experience of a boundless field of interconnectedness and warmth, and the fullness of being. You will glimpse and learn to marinate in the Ocean of Compassion that is like the Ultimate Mother. You will practice viewing through the awake unconditional heart which recognizes the perfection of everything, and the quintessential preciousness of being.
You will practice an Embracing Awareness, and embody unconditional acceptance and loving kindness that is equally available for everyone. From Water, we hold everything that arises with tenderness and warmth. Embodying this state, you simply allow the energy of life to move through you without resistance, opening to the flowing blissfulness of our fundamental nature.
HOW YOU HEAL
Ordinary Water and its Shadow 
If you identify with Water, you'll know yourself to be someone very empathetic and feelings-oriented. If you have the distortion of water, you might also hold a belief or a fear of "not enough" - either that you're not receiving enough from the world around you, or that YOU are fundamentally "not enough". As a result you may find yourself feeling overly emotional, or needy and clingy with people, or have lots of cravings and be desirous of anything that might quench your endless thirst.
In this module you will learn to release that which blocks you from receiving what you need, and get to experience the true fullness of life. You will find ways to heal that enable you to develop a deep sense of inner fulfillment and be able to access what you need from others in healthy ways. You will shift from an experience of "not enough" to the ability to access overflowing inner abundance and a fulfilling sense of interconnection with everything.
WHAT YOU WILL TRAIN
Energetic Gift: Water Bending
In Module 2, you develop Water Bending skills: the innate capacity to transmit warm-hearted compassion and, in the interconnected field, share in the felt-sense with others' experiences. When water bending, you transmit to others a deep sense of safety, connection, and fullness, in which they feel seen, held, and nurtured. You have the subtle power to softly guide people out of their defense patterns. You become the transmitter of the ultimate mother as well as flourishing, sensuality and embodied bliss.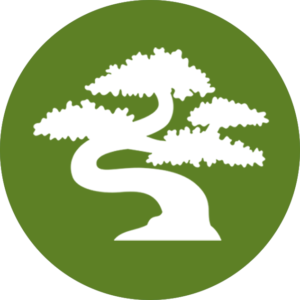 Module 3 - TREE 
WHAT YOU REALIZE:
Awakened Tree: Discriminating Awareness, Unique Purpose & Alignment
In Module 3, you will learn to recognize the "Kingdom" within, experience a deep inner strength and alignment, and develop your capacity for awakened presence. You will realize the depth of your internal compass which is able to navigate as an expression of awakened wisdom.
Tree is an expression of Bodhicitta, the unwavering commitment and dedication to serve the well-being of all beings and relieve their suffering. At Tree, we have found the innate integrity and discernment which knows what serves and doesn't serve.
Awakened Tree can be the "Sword of Truth" which cuts through the clouds of our conditioned mind. It is the awakened discernment that illuminates truth from delusion. Though symbolized by the sword, Tree is a form of compassion and is not separate from the ground of love and compassion itself.
As your capacity for discriminating awareness grows, you will grow boundaries and structures that support your life and your mission. You will no longer lose energy or be drained by things that are out of alignment with your greater self.
HOW YOU HEAL
Ordinary Tree and its Shadow
If you identify with Tree, you're probably known as the reliable helper here to support the good. If you have the distortion of tree you might also be overly self-reliant, not trusting that others will really be there to help you. You may feel cut off from a part of your emotions and needs and live under-nourished and under-supported. Instead, you probably choose to live mainly in the world of thoughts, where beliefs and values feel reliable.
You might also feel incapable of manifesting your purpose in the world - or perhaps you're still looking for what your true gifts are, and what your purpose is. Though you might be really good at getting things done, your actions don't reflect your true purpose and there is a generalized feeling of not having what you need and being incapable of manifesting your gifts.
In Module 3, We will reconnect with the source of inner guidance, strength and Truth. We will support not only discovering what you are capable of, but also uncover your Soul's purpose for being. You will gain the inner confidence and vertical alignment that will direct you life and be able to understand your true self on a deeper level.  Instead of orienting to what is familiar or to what pleases others, you will learn to align your actions to Ultimate Truth and your unique purpose. You will relinquish the old pattern of feeling isolated and under-supported, instead opening to the infinite supply of all that you need. You will learn the power and beauty of interconnectedness, and with your newly cultivated discerning wisdom you will be able to rely on those that are truly trustworthy and make your life better. Instead of acting as a branch that is cut off from a tree, which withers and dies, you will be as a branch that is connected to the whole of the tree, with the living source of life flowing through it continuously.
WHAT YOU WILL TRAIN
Energetic Gift: Tree Bending
In Module 3, you will learn the skills we call Tree Bending: tapping into the inner knowing of Truth, that which serves and that which is out of alignment. You will learn how to become a transmission of the healthy inner masculine; offering a powerful presence that is reliable and here. With your super-powered inner compass you can help to guide others, clarify Truth from delusion, and "story" from authentic perception.  With this skill, you have a super-powered ability to guide others to their greatest purpose and recognize their unique gifts.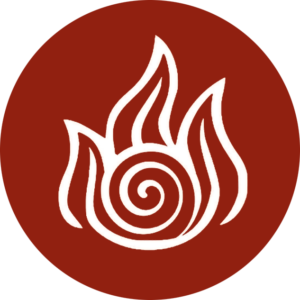 Module 4 - FIRE
WHAT YOU REALIZE:
Awakened Fire: Dynamic Awareness - Energy, Enlightened Activity & True Power 
Awakened Fire is the dynamic lively expression of primordial wisdom; an all-pervasive Awareness-Energy, Shiva~Shakti and the realization of our natural Bliss.
Awake Fire is the spark, the generative force, the aliveness that is a dynamic intelligence.
At Awakened Fire we begin to experience the divine Union within and without, described as the inseparable pair: the Union of Awake Awareness and Dynamic Energy, the awake activity which animates all life. This is the power that creates and becomes worlds, otherwise known as the one "True Power".
At Awake Fire we recognize the aspect of awakening that is self-organizing and self-liberating. At this stage in our Awakening, we experience an effortless flow where things unfold themselves by them self, and we realize it is our own Awakened nature that is awakening us.
While our ordinary mind lives in lack and feelings of being at the mercy of others' power, at this realization of Awakened Fire, we recognize One power, the power of the infinite, the power of God and that "All power" has no power outside of it. We learn to recognize the insubstantial, false and temporary nature of what appears when people attempt to have "false power". As we surrender to this True Power, we relax our fears of false power, and let this infinite power express through us.
HOW YOU HEAL
The Shadow of Fire
You might identify with Fire if you magnetize good things, and powerfully serve others with your leadership. You might also identify with the distorted parts of fire if, for example, you feel things only get done when you're the one in charge, tend to push your energy and things to happen, and feel that you can only trust your own competency in the process. Maybe you do know how to make big moves, but perhaps you notice that they're sometimes more self-serving than they are in service to the whole. Maybe sometimes you notice that you use your power to dominate or manipulate others to get what you want, exercising "power over" rather than "power with."
As we heal from this defense pattern we find the love that runs through everything, and the magnetic force that it has which can alter the course of reality. When we learn to surrender and soften our hearts, and when our "smaller self" lets go of being in charge, we find that something larger shows up to express itself through us. Instead of feeling powerless, we access an even greater power that can support our actions. We can then manifest big things in the world effortlessly.
WHAT YOU WILL TRAIN
Energetic Gift: Fire Bending
With the love-power you learn in Module 4, you gain the skills of Fire Bending: you become a powerful love-force capable of transforming the world around you. You access huge currents of energy that flow through your body as you move, act, create, and transform. You can amplify energy, magnetize, and manifest. You can build excitement and inspire passion in others, and direct the energy of a group.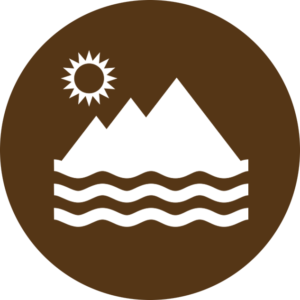 Module 5 - EARTH 
WHAT YOU REALIZE:
Awakened Earth: Ground of Being - Stability - Agenda-less Presence
In Module 5 we will explore the ground of Being. This is the timeless, infinite depth that is always here; the mountain-like stability that we can rest in, and rest as. Awakened Earth is the boundless ground that is both emptiness and form. Here, we land in the everyday world, yet experience every-"thing" as gleaming from within. As we recognize this dimension of ourselves there is a relaxation into beingness and an experience of deep security and rest; a sense that "all is well."
Natural Awareness, or, "inter-being," is the understanding and felt-sense that everything is interdependent with everything else, and there is actually no boundary between things: everything is all truly connected. From this quality of awareness you experience the natural timing, rhythm, and pacing of the earth and the whole cosmos. Rather than expend effort, you learn to rest in effortlessness and in synchronization with the natural balances of the world.
As your access to natural awareness grows, synchronicity will become a regular experience. You will be in synchronization with everything: with your body, the earth, nature, other people, and the whole cosmos. You will experience an incredible restfulness as you relax into the natural unfolding of things. More and more, everything will seem to get done by itself, via its own innate wisdom.
HOW YOU HEAL
The Shadow of Earth
If you identify with the Earth Bender archetype, you might notice you are embodied, grounded, strong, concrete and practical, hands-on, hard working, and loyal. You are steady, you are very much "here," and you know how to hunker down and do what you've got to do. In the distortion of Earth, though, you might also find yourself a bit too hunkered down - in other words, stuck. Maybe you feel resistant to change, maybe you feel like you can't express yourself or stick up for yourself or break free from what's bogging you down. Maybe you don't want to change, and you especially don't want other people to make you do anything. You might feel resistant to…just about anything, even the things you say you want.
How to get out of your own way? How to get others out of your way? These are the feelings and paradigms we'll be working on in the healing work of Module 5. As you free yourself of these binds, you discover a uniquely unhindered self that moves in congruence with its own nature. You begin to access an effortlessness that connects you to the cosmic unfolding of everything.
WHAT YOU WILL TRAIN
Energetic Gift: Earth Bending
In Module 5, you get a chance to experience Earth Bending: the ability to sense the underlying patterns and cycles within and between all living things. You tap into your superhuman power to connect and commune with the physical body, the physical environment, and living beings of planet earth in profound ways - just as many shamans across many cultures have done: honoring the intelligence of these natural systems and through doing so, empowering their own self-healing mechanisms.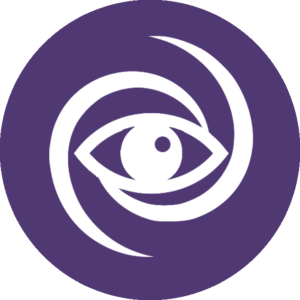 Module 6 - REALM
WHAT YOU REALIZE:
Awakened Realm: Multi-Dimensional Awareness- All Times and All Space
Module 6 is the most magical module at Luminous, where you get to majorly challenge your worldview, beliefs, and boundaries regarding aspects of space-time and layers of reality. You can move your awareness beyond the bubble of what you think existence is, into new experiences of yourself, others, and the multiverse.
As you cultivate your access to Beyond Space-Time Awareness, you recognize that life and the world out there is like a dream - with you as the dreamer - and you are building your own dream, in co-creation with others. With Beyond Space-Time Awareness, your vision opens, your capacity to download the future emerges, and your ability to shift vantage points and connect with support from all the realms opens up.
HOW YOU HEAL
Shadow of Realm
You might identify as a Realm Bender if you know yourself as a playful, energetic, creative visionary, often thinking outside the box and being "ahead of the times". If you find yourself in the distortion of Realm, you might feel deeply unseen by other people, and wish so badly that they would truly see you. As a result, you might tend to perform, entertain, or otherwise be really good at getting attention - so that you're at least seen on the surface. But still, people aren't seeing your deeper self. And there's even a chance you might not be seeing it either.
You might also identify with being in the distortion of realm if you find yourself avoiding harsh reality by running away from what you're supposed to be dealing with head-on, and by putting your energy basically anywhere else - like by hiding in distraction, or in some kind of fantasy land. As a result, you might be unable to focus, unable to finish projects you started, be late for appointments, or become scattered in your thoughts or actions.
In Module 6, you will be guided towards healing the distortions of realm. You will learn to establish your center. All of the energy that before was dispersed in fantasy, drama, and reaching outside of oneself for affirmation, will be able to self-organize. You will develop a capacity to channel your energy though a clear center and true vision.
WHAT YOU WILL TRAIN
Energetic Gift: Realm Bending
When you engage in Realm Bending, you're connecting with the part of you that "sees" beyond the 5 senses: the vision of the mystics. You can begin to access information about the past and future, and experience consciousness and communication throughout dimensions of reality.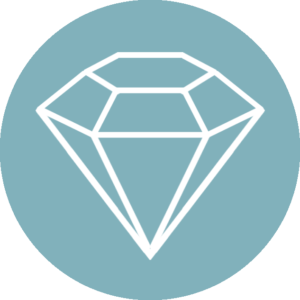 Module 7 - CRYSTAL 
WHAT YOU REALIZE:
Awakened Crystal: Clarity and Knowing Awareness
In Module 7, we access the state of Knowing Awareness and lucid clarity where we experience direct knowing, beyond conceptual mind. Some call this state "Big Mind" or "High Mind". Here, you are accessing infinite intelligence unbound by conditioning.
As your gain access to knowing awareness you become more lucid and clear. Ideas and understanding of things may stream through your mind. You often can get the big picture or understand seemingly complex ideas instantaneously. Instead of working things out step by step, sometimes the whole concept reveals itself at once. Brilliance and precision become second nature.
HOW YOU HEAL
Shadow of Crystal
Crystal in its essence is a bright mind untainted by conditioned reality. But in the distortion of crystal, you're following an artificial framework of cultural conditioning - a specific set of rules or ways of thinking that you either created or adopted from your family, education, or community. If you identify with Crystal, you may find yourself to be highly structured and organized, articulate and precise. But you may also engage in lots of black-and-white thinking, assume that you're the one that is definitely right when you're in an argument, or judge other people who see or do things differently than you do. You may tend to be rigid, trying to be perfect. You might not know who you are at your essence, as you're trying so hard to be appropriate or to achieve according to "the rules of the game" that you've decided (consciously or not) you must follow.
WHAT YOU WILL TRAIN
Energetic Gift: Crystal Bending
The Crystal Bender accesses a highly and finely structured awareness mind. The subtle gift is to be able to access information from the "network" or greater mind and "download" information with great clarity.
What students are saying about the program:
This program has been one of the most transformational experiences I have ever encountered.
Luminous has shaped and changed how I interact with the world and the ways that I relate to myself, to others, to nature, to creation.
I feel like I have all these different parts of myself that I didn't know before, or that I didn't acknowledge or couldn't call forth. They've awoken and become part of my life. Through that, I feel more whole.
I feel like the ways in which I'm going to keep showing up, bring more of me, is only going to benefit my loved ones, my friends, my community, and anything else going forward.
So thank you luminous for this magical time.
Luminous Awareness Institute is by far one of the most profound personal development courses I've ever gone through. I wouldn't even call it a personal development course. It's so much more than that. Truly. It has allowed me to be in a state of well-being in my life, through my business, through my work, through my relationships. And that is absolutely priceless. I refer to Luminous Awareness Institute as a wizard school because it teaches you these incredible tools with energy, awareness and awakening, and how to use these gifts for yourself, for others and your work.
I connected to my soul purpose through this program and I've stepped into levels of power, confidence and magic in my life that I didn't even know was possible. It's been an absolutely profound experience and I highly recommend it to anyone that's looking for growth, understanding, and what they want to achieve in their life, and want to get there on a faster path. This is the program.
Luminous turned my life upside down, but in a good way. I feel like I've done a lot of solo-seeking, and I feel like through Luminous I found something that I've been seeking for for a long time. Not only did I find what I was looking for, for my self but I've also found community.
I was challenged from the very beginning. I never identified as a spiritual person, and claiming that has always been scary because I had a lot of judgments about people who were spiritual or religious. I was on the fence about whether there really was a God and now I feel like I don't have a doubt that there is.
There's not a facet of life which the Luminous program doesn't touch, support and improve. I've been in personal development and growth for a long time [and studied] many different traditions. Some teachings go quite deep, but they don't actually reach the roots of the challenges that we face as human beings, as such dynamic experiences of being human. And this program really, truly illuminates the roots of why we behave in certain ways, what causes us to feel unwell or to not feel at ease and a sense of joy in life.
This is the only program I have experienced that has addressed the roots of why we suffer and not only address the roots, but show you the way to actually heal those things. I can't think of a better gift to life itself, than to actually embody a way of being well in the world and to relieve ourselves of suffering. This experience, this community, and these teachers bring so much understanding and so much embodied mastery of these practices that I feel I've hit upon something that is allowing me to truly live my life from a real sense of who I actually am.
What I love about the Luminous work is that there is an unfolding, like a flower blooming across the whole 2-year program. And then within each segment of the different modules, there happens to be a discovery within each of the segments of the content, through my own personal life experience. 
What I've come to notice after doing two rounds now of the Luminous Awareness Institute is that there is some seamless perfection in what I'm experiencing. What's coming to my awareness during the periods of time between the modules is very, very highlighted and relevant to the content of what we're going to be discovering and working with and healing and evolving in the modules. It continues to delight me and amaze me and create powerful transformations in my life. 
I came to Luminous shortly after a powerful awakening experience. I grew up Jewish, with the traditional concept of God as something "out there" outside of oneself. 
I was drawn to luminous, as a community of people that are walking the path of awakening all at various different stages, but it is a group field committed to the fundamental principle that we are all God, we we're all divine beings and to be held in community in that way is just so powerful and special. Being supported in my awakening path and the realization that God is within, changed everything.
Luminous has been the most deeply transformational program I have ever participated in. I've done years of personal development. And for me, this program has been able to get deeper than I ever could have imagined. I receive responses from friends, from people who are close to me, about how much I've been able to shift, change and open in the last two years.
I really feel like I'm able to bring the gifts that my soul innately brought here, embodied [in] the world. And that's what Luminous does so well. It creates a space for each type of individual to shine, to feel like they are seen, to experience and work through any of the painful wounds that they received from childhood and be able to process those things so that they can move forward and clearly make an impact in the world. [It enables us to] connect more deeply with those we love, be in strong intimate partnerships, show up for our families, show up for our children and allow those ripples to shift things all over the world. 
The profundity for me is the emptiness, the spaciousness, and the presence of more "masculine" paths being met and married with the more "feminine" fullness of being. This is not just a path of spaciousness and the emptiness of awareness, but it's also all of the riches that are arising through the body, through the emotions, through the mind, through nature. Luminous marries these together in a deep, intelligent, purposeful way. 
It's a more true approach rather than the tendency for [spiritual teachings] to be one or the other. It's a wedding or wedlock of what is actual reality.
Luminous has been instrumental in my life, in terms of my personal development, but beyond personal development it has awakened and supported the recognition of my spiritual unfoldment and growth. A lot of pieces of me that were in fractals now get to be united in a cohesive whole.
Luminous has been an incredible experience where I've gotten to touch parts of myself and parts of my essence I wasn't familiar with before. What that's allowed me to do in my day-to-day life, my business life and my personal life is bring in those parts of me that are incredibly deep ~ my wisdom qualities ~ and actually use them to create and manifest my reality. 
Luminous changed my life and has enabled me to access levels of consciousness that I only ever dreamed of. The teachers are world-class. It has probably been the greatest investment of my life, and I feel privileged to have been a part of the program. I'm excited for the journey ahead.
Read more testimonials >>
Luminous is special to me because it's helped me recognize what is inside of me: the beauty, the perfection, the infinite possibility that exists now in me and in each of us. I operate and navigate in the world differently now. I'm able to be myself more. Able to be bigger and fill more space and not shrink. And I'm able to offer my gifts to the world.
Luminous contains ancient, often hidden teachings from Eastern lineages.  Many of the esoteric teachings and the deep deeper essence of the teachings have been lost in the way Eastern philosophy is shared today. At Luminous I feel in direct contact with the deepest essence of these ancient teachings and through the practices I am directly connecting with living wisdom intelligence and the all-pervasive energetic field. 
Advanced Opportunities in the 2-Year Program
Advanced (Returning) Students
You've been through the 2-year program and want to take it again.
Many students have taken the 2-year course 2-3 times; some say they are lifers. At Luminous, we are practicing pointing and deepening in to an Awakening and Healing path that can be life long. Luminous provides the container, the awakened energetic-vehicle, and the community to support this path.
The realizations and the opening of perceptions of Awakened Air, Water, Tree, Fire, Earth, Realm and Crystal deepen and expand every round and reveal more dimensions of what they really are.
Some find that in their first round of Luminous, they are able to realize two awakened wisdom qualities deeply, but come back for what their consciousness was not yet able to realize or integrate.
Unraveling many years of conditioning, healing our attachment trauma, shifting the paradigm of how we hold ourselves and others, and perceive Reality in new ways can take many cycles.  Returning students generally reflect that the second (or more) round deepens, expands, refines, grounds, and solidifies their healing, growth, and Awakening awareness.
While following a core curriculum, each 2-Year program is a unique and emergent transmission and exploration that arises from the living material and the energy of the new cohort.
Add your name to our list to be notified when we launch the next round of the 2-Year program.
Advanced Awakening
Want Advanced exploration, either along with doing another round of the 2-Year program or as a standalone option?
Have stable access to Simultaneous Awareness? The Advanced Awakening program will provide new and deeper practices for stabilizing Awakening and natural liberation practices for embodied realization.
Take Advanced Awakening AND the 2-Year program and save $2250!
Application / Enrollment Process
We carefully consider everyone interested in our program in order to create a cohort with diversity and depth, a real commitment to this work, and the capacity to engage fully.
A deposit indicating your genuine interest and an in-depth application are required for all students.
Our program has limited space and fills quickly - last round we had more than 60 people still on our waiting list that we could not accept into the program, because all of our spots were taken. We highly suggest submitting your deposit promptly if you would like to be considered.
Be notified when our next round opens!
Add your name to our list to be notified about the next 2-Year Program.
Accessibility
Luminous is committed to growing the diversity of our community and to making the teachings more available to those who might not otherwise be able to participate. To begin, we have developed our shorter, less expensive program Walking the Path of Awakening Awareness, we offer financed payment plans over 24 months, and we have BIPOC scholarships and a limited number of need-based Support Team roles.
BIPOC Partial Scholarships
We offer two partial scholarships for NEW students who are black, indigenous, or other people of color and are interested in attending our 2-Year program. The general student application and acceptance to the program automatically qualify you to be eligible. Up to half the cost of the Basic Package may be covered by a scholarship.
Tuition Reduction for Supporting the Program
Can't afford the program? You can apply for reduced tuition and become a part of the Luminous support team. The support team helps maintain the space, support the teachers, interact with both other students and our retreat centers, host Zoom events, and other tasks as needed. An interview, financial details, and assessment of fit and capacity required in addition to the general application process. Limited positions available.
Interested in either of these options? Let us know on the application or reach out directly to our Coordinator Team with any questions.
Program Costs
Our 2-year program is a profound investment in your growth and transformation. 
Immersive group work, meditation and awakening practices, healing assessments, and online materials are the foundation. Additional opportunities to deepen the work include small group pods, a meditation weekend, sessions with Anna-Lisa Adelberg, and more.
Required Preliminary Course
Walking the Path of Awakening Awareness is a required pre-requisite for our 2-year program and is not included in the 2-Year tuition. It provides an essential head-start to the stages, levels of mind, principles, and practices of Awakening and sets the foundation for the deeper work we do in our longer program.
Join Anna-Lisa for 6 live transmissions where she will teach and work directly with participants in support of the Awakening Path. Each class is recorded so that you can review the content or catch up as needed.
Walking the Path is offered a couple of times each year. This is a standalone program open to anyone who is interested in developing practices and community in support of Awakening - all are welcome.
View the current offering on the Walking the Path page.
If you have already joined Walking the Path, we are delighted to welcome your interest in the 2-Year program.
Walking the Path
Get the details...
Walking the Path of Awakening Awareness is a required pre-requisite for our 2-year program.

Link to join the condensed version provided after application and acceptance.

This course stands on its own as well as creates a shared foundation for deeper work.

Note: Not required for LAI3 students.
LAI 2-Year Program Packages
Basic Package
$12,835
After deposit, choose:
Pay in Full $11,985
After deposit & down payment, choose:
24 Monthly Payments of $498*
NOTE: Updated 2024 Pricing Coming Soon!
Three Zoom Intro Classes
These required 3-hour classes are offered prior to our first module and will be held on Saturdays from 12-3pm Pacific time (US) on Feb 5, Feb 12, and Feb 19, 2022.
~ Intro to Energetic Anatomy: Levels of the field, chakras, central channel, and meridians
~ Relational Support: "Minis" (short dyad practices), alignment, and other practices
~ Ethics, Conflict and Communication: how we show up in community, self-responsibility, and practices and processes for maintaining connection.

Seven Modules
Attend seven 4-day modules: Air, Water, Tree, Fire, Earth, Realm and Crystal (see detailed descriptions above). These are immersive trainings offered both virtually and in-person at beautiful retreat centers in both California and Colorado.

Seven Hologram classes – online via Zoom
Explore how the awakened and shadow qualities show up through the entire hologram of your life. Learn to shift these holographic patterns in your inner world, your body, your home, your partnership, your family, your work, and your community.

Seven Meditation Path classes (Zoom calls, 1.5 hours each)
Receive clear instructions and support to help you know if you are on track with your personal meditation practice between modules. Learn step by step awareness practices to be able to gauge your progress on an awakening path.

Fourteen home groups meetings
Meet with peers in a facilitated group to check in, build connection, and share your experience.

Online support materials
Open your energetic body and shift your level of awareness through a synthesis of meditation practices, self awareness exercises, and educational materials posted in our online course portal.

Luminous Facilitated Labs
Receive ongoing training and support as well as community connection between modules with online labs led by teaching staff. These are a powerful opportunity to practice the skills learned with fellow students and to explore the material of each module in greater depth.

Peer Practice Groups
Join groups of fellow students in your cohort to practice regularly and dive more deeply into the material. Optional but highly recommended.

Add Additional Options A La Carte
You can pay for a session or join a pod (small group healing experience) on an a la carte basis throughout the program. You can also add the meditation weekend with John Churchill later, if desired.

NOTE: Practitioner Track is available regardless of whether you choose the Basic or Accelerate Package. See basic details of the Practitioner Track below.
Accelerate Package
$14,634
After deposit, choose:
Pay in Full $13,784
After deposit & down payment, choose:
24 Monthly Payments of $578*
NOTE: Updated 2024 Pricing Coming Soon!
Accelerate is FULL for this program.
Pods, sessions, and the Meditation Weekend can be added a la carte.

Everything included in the Basic Package!
- Three Zoom Intro Classes
- Seven Immersive Modules
- Seven Hologram Classes
- Seven Meditation Practice Support Calls
- Online Support Materials
- Peer Practice Groups
- Luminous Facilitated Labs
- Add Sessions & Pods A La Carte
- Plus the additional benefits below!

One Master Healing Session
Receive a one hour session with Anna-Lisa Adelberg. This session will start the process of uncovering the energetic root to your primary issues, help release and re-pattern these issues, and begin to shift you into higher levels of consciousness.

Twelve Group Pod Sessions
Participate in 12 pods where you gain extra practice while receiving private instruction and more personalized guidance on healing and awareness skills from a Luminous teacher in a small group format. During each Pod, several students receive a session or direct instruction from the teacher with the support of the other students.

Meditation Retreat Weekend
A weekend meditation retreat with a master meditation teacher to deepen your practice. Offered virtually with possible limited in-person attendance.

Partially Fulfills Practitioner Track Requirements
Students who wish to be certified as Level 1 Luminous Practitioners are required to participate in 12 pods with official Luminous Practitioners over the course of the program. The Accelerate Package builds these into your payment plan.

Save Money & Include Add-Ons in a Single Payment Plan
~ Purchase in advance to save money!
Get these add-ons for $1799 (versus $2199 when purchased a la carte).
~ Accelerate Package rolls the cost of a set number of pods, a meditation weekend, and a session with Anna-Lisa Adelberg into your payment plan. Additional sessions or pods can be added a la carte.

NOTE: Practitioner Track is available regardless of whether you choose the Basic or Accelerate Package.
Payment Information & Details
Dates, pricing, payment plans, and other details may vary for the next program.
Application deposit:

A $850 application deposit indicates your genuine interest in the program and is applied to your tuition, if accepted, or refunded in full if you are not accepted at this time.

Enrollment down payment:

Once accepted, you can pay in full or make a $750 down payment that holds your place in the program and is applied to your tuition along with your application deposit ($1600 total paid toward the program) while we set up a financed payment plan.

Deposit / Down payment refunds:

If you are accepted but choose not to enroll, the following refund policies apply:

If you decline or withdraw prior to February 1, 2022, all but a $250 processing charge is refunded.

If you decline or withdraw prior to February 20, 2022, all but $600 of any payments made will be refunded.

If you decline or withdraw after February 20, 2022, your $850 application deposit will NOT be refunded, but any down payment or tuition paid will be refunded if you withdraw before the program start date of March 10, 2022.

If you are also signing up for Advanced Awakening, the drop deadlines to receive your deposit back for that course apply.

Drop deadlines and policies will be provided after enrollment.

Payment options: 

Payment in full (after deposit)
Recurring Payments (after deposit & down payment):

Basic Package: $498* a month for 24 months
Accelerate Package: $578* a month for 24 months

*Payment plans are loans and include financing fees. Exact payment amount may vary by a couple dollars due to interest calculations and any discounts.
Payment (or payment plan initiation) is due upon acceptance.
Any discounts will reduce payment options described above. Full details provided upon acceptance.
Discounts & Bring a Friend Bonus: 

Early Bird Discount:

Apply by November 24, 2021 and save $1000 off tuition (after deposit & down payment).
Initial decisions announced between November 15 and December 1, 2021.

Decisive Discount (new students only):

Missed Early Bird pricing? Commit to the program at one of our pre-program events and save $500!
Discount is applied to your tuition, not your deposit or down payment.
To get the discount, you must pay the deposit within 48 hours of the event to lock in this discount.

Bring a friend and receive $250 as a referral bonus.

For current students: Both you and your friend must pay in full for and attend the full program for you to receive this bonus.
LAI Alumni are eligible for the referral bonus as well and will be paid once the referred student has paid for and attended the full program.

Returning students can receive an additional $500 off tuition (does not apply to deposit).
Want to take Advanced Awakening & the 2-Year program? Save $2250!
NOTE: You can receive only one discount: the Early Bird OR the Decisive discount, not both. This also applies to BIPOC or Support Team reductions as well. Discounts will reduce pricing. Details provided upon acceptance. Program costs do NOT include food & lodging or travel costs for in-person attendance or the cost of extra offerings between modules such as pods and private healing sessions (except for those included with the Accelerate Package).
Luminous coordinates in-person accommodation for modules at the retreat centers and students pay separately. Food and lodging for any additional (optional) in-person events are the responsibility of the student and are not arranged by LAI.
Monthly Pods
Pods are small group healing and teaching classes offered by Luminous teachers. Running for 3 hours and limited to 15-20 students, they provide intimate attention and engagement with the material and a space in which to get more personalized attention and feedback from Luminous teachers.
Online through Zoom.
Pods are generally offered in series of 6.
Commitment to all 6 pods is expected
This creates a consistent, rich group with whom to do intimate work. this creates a consistent, rich group with whom to do intimate work, practice giving sessions, and explore applications of the teachings. However, occasionally something comes up and you may invite another student to take your spot and pay you directly for that pod.
A series can be added a la carte throughout the program with Anna-Lisa or other Luminous teachers.
Cost: $125/pod ($750/6 pods; $100/pod if purchased through the Accelerate package).
Personal Pods
Personal pods tend to focus on short healing sessions for several participants each time as well as questions and integration of the material taught during modules.
Practitioner Pods
Practitioner pods tend to focus on supporting students in actively giving sessions with supervision and feedback and applying the material taught during modules.
Meditation Retreat
Weekend Meditation Retreat with meditation teacher John Churchill (and Anna-Lisa Adelberg). This is a deeper dive into meditation, providing support and collective practice to help anchor and expand your awakening. Highly recommended to Luminous 2-year students, this retreat is also open to those outside the program, including friends and family.
Online through Zoom (with limited possible in-person options in Colorado).
Dates: April 29-May 1, 2022
Friday evening from 5-8pm Pacific and 9am-4pm Pacific on Saturday and Sunday.
Can be added a la carte after program starts.
Cost: $399 ($300 if purchased through the Accelerate package).
Hands-On Energy Healing Skills labs
In-depth and applied exploration of the Luminous teachings with Anna-Lisa Adelberg, Raina De Lear, and possible other Luminous teachers. (Held on the 5th Day / Monday, following each module.)
Highly recommended for those wishing to weave Luminous skills into their practice in other modalities or who wish to pursue practitioner certification with Luminous.
Limited spots available.
Primarily in-person (limited Zoom option available; must have a "client" or partner to work with in-person in your location).
Dates: Monday following each module.
Generally around 5 hours, with an hour for lunch.
Can be added a la carte after program starts.
Cost:

$3150 for all 7 Mondays ($450 / 5th Day)
$499 / 5th day if added individually
Practitioner Skills or Certification
Are you a coach, therapist, teacher, leader, facilitator, or similar professional?
Our general program offers many practices and perspectives that will likely apply to your work, including the a la carte options above.
If you are interested in pursuing certification as a Luminous Practitioner, in order to offer Luminous style sessions on your own or to enhance and deepen other professional modalities, we offer Level 1 and Level 2 Luminous Practitioner certification. Additional cost and requirements apply.
Practitioner Certification is only available to students while they are active participants in the 2-year program. We will provide additional details at the beginning of the 2-year program. And, certification is not required to weave the material into work you already do with clients.
Be notified when the next LAI 2-Year Program launches!
Add your name to our list and we'll let you know when the next round opens.
Luminous Modules are immersive, whether you are participating in-person or virtually through Zoom.
Our full curriculum will be delivered regardless of format, including teachings, meditations, lecture, experiential exploration, relational practice in dyads and small groups, and healing sessions. Labs, pods, and various teachings are offered following each module in a primarily virtual format.
It is your choice whether you choose to attend in-person or virtually.
Regardless of which format you choose, we highly recommend that you treat this time as a powerful invitation to really drop in, hold your transformation in a sacred manner, and participate fully.
In-Person Experience
Step out of your everyday routine to dedicate this time for your learning and practice while staying at lovely retreat centers.
Socialize with other participants during meals and after class times.
Wander the expansive grounds of the retreat centers or even explore the area before or after the module.
Hands-on, face-to-face interaction and experience.
NOTE: Additional costs apply for travel, meals, and lodging.
Virtual Experience
Dive into the material from the comfort of your own home.
Save costs as no travel or accommodations are necessary.
Stay connected to family, pets, and home.
Flexible participation - review the recordings later if you need to miss a portion or have something come up.
Full choice over how to spend meals and time before and after class.
Protect yourself from Covid exposure. Participate fully regardless of health or physical ability.
COVID-19 Protocols
The safety and well-being of our students, staff, families, and communities is something we hold with intention and care. We recognize that we are living in unusual times and that extra awareness is necessary to support all of us and the shared work we are doing together.
Our capacity to deliver our entire curriculum online allows us to be adaptable and responsive, even if federal and state mandates shift and change. In the event of a period of lockdown, we will shift entirely to online.
As circumstances evolve, it is possible that state or venue requirements may require in-person participants to be vaccinated in order to attend in-person. Please consider this when you apply. Unvaccinated participants will NOT be able to attend in-person in this situation but will be warmly welcomed through our online format.
Part of enrollment includes understanding that you are joining a program that is a fully immersive delivery of the Luminous curriculum, regardless of whether we gather in-person or virtually.
For those coming in person, we request a negative PCR test within 72 hours of arrival at our modules (regardless of vaccination status). If you are ill, we ask that you NOT attend in-person, instead participating virtually.
We will also have hand sanitizer, face masks, and other preventative measures. We strongly support each person in making the choices that best support your comfort.
Additionally, we will continue to follow best practices as they are presented to ensure everyone's safety and recognize the evolving nature of current circumstances. Exact requirements and protocols will be shared prior to each module.
Please note: you will be asked to sign a liability waiver specifically related to Covid in order to attend in person, recognizing that you are solely responsible for all risks incurred through gathering in person.
In-Person Accommodation
The modules will alternate between retreat centers in California and Colorado.
California modules are held at the Expanding Light retreat center in Northern California. The closest airport is in Sacramento and it is just over a 90 minute drive to Expanding Light, depending on traffic.
Colorado modules will be held at the Sunrise Ranch near Loveland, Colorado, about 75 minutes from Denver International Airport.
Lodging covers three nights each module with a choice of options usually ranging from camping to dorm rooms to shared rooms to private rooms. Nine meals are included, from Thursday dinner to Sunday lunch. Additional meals or nights can be added. Rough prices for food and lodging vary at the two different retreat centers. In general the cost is about $300 - $700 depending on your lodging choices (with around $450 being the average) for module. Coming early or staying Sunday night incur additional costs.
There are limited single rooms. Most rooms are shared with a roommate, either same sex or with a specific person by request. Where possible, couples will be offered rooms with a shared double or queen bed.
Details of lodging and the retreat centers will be provided after enrollment and closer to the start of the program. Travel costs and planning are the responsibility of the student, including transportation to and from the retreat centers.
NOTE: Partners or family members not in the program may not stay at the retreat centers (due to limited in-person spots). Also, this is a program for adults and a carefully curated container. Children can not stay at the retreat centers. If you have a young child and wish to have them travel with you, you will need to arrange off-site lodging and care. NO pets are allowed except for ADA service animals with official paperwork provided well in advance.

Expanding Light Retreat Center, near Nevada City, CA

Sunrise Ranch Retreat Center, near Loveland, CO
Want to learn more?
Schedule a call today.