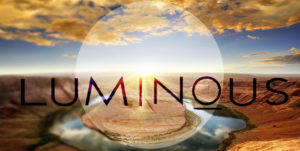 Need support related to the program?
See the details below for who to contact regarding different topics:
Emotional / Healing Response
Learning / Content
Organizational Logistics
Community Concerns
Have more general feedback not related to a specific module?
Module Feedback Form
We want to hear from you!
Luminous is interested in hearing your feedback about the program.
Your feedback will help us structure upcoming modules, labs, determine the focus of classes, and adjust other aspects of the 2-Year program in ways that are of service.
Your email address and name are both optional. If you choose not to enter those, we will receive your submission but we will not be able to respond directly. For full anonymity, please logout before submitting.
Please feel free to submit this form more than once to share about upcoming events or if you have additional thoughts or insights.
We deeply appreciate your feedback and will incorporate suggestions where possible and appropriate in our ongoing commitment to creating an exceptional program supporting our fullest awakening and expansive unfolding within the Luminous framework.
Submit the Module Feedback Form
Who do I contact for...?
Emotional / Healing Response
Learning / Content
Organizational Logistics
Community Concerns
What to expect:
Please allow 2-3 business days for a response.
Once we are in conversation, follow up response and engagement will be determined by the topic (for example, you and a practitioner would decide on a time for a session or the Coordinator Team would look into a logistical issue and get back to you). For situations taking more time, you can expect a weekly update to let you know where things stand.
We look forward to supporting you and keeping the lines of communication open!
Contact Practitioners for Healing Sessions
Please read about the Awakening and Healing arcs within Luminous to understand more about sessions. There are two types of sessions: True Mirror and Simultaneous.
Healing sessions are available with official Luminous Practitioners for an additional fee. Weekly sessions are recommended for all students throughout the program. A minimum of 3 one hour sessions between each module are required for Practitioner certification. Many Practitioners are available for remote sessions via Zoom, Skype, and phone.
Here is a list of Luminous Practitioners and their contact information. Students are invited to contact Practitioners directly to schedule, ask questions, and so on. Payments are made directly to Practitioners unless you are an Accelerate student.
Accelerate Students: Please let your Practitioner know that you are Accelerate if you wish to use one of your pre-paid sessions. Otherwise, you will need to pay your Practitioner directly.
Rates:
Master Practitioner:
$300 an hour - Anna-Lisa Adelberg.
$300 per session - Raina DeLear.
$200 an hour - Kristen Greco.
$250 an hour - Coaching with Ethan.
Advanced Practitioners & General Practitioners:
$100-$175 an hour - Practitioners have flexibility in setting their own rates, with Advanced Practitioners (Mark Tanaka and Mandalena Greenlee) at the higher end and General Practitioners (Holy Rollers) at the lower end. Please inquire with each Practitioner.
All Practitioners who charge for their sessions have a core set of Luminous skills and experiences. Some are still growing into their full capacity and all have gifts that may be exactly what you most need. Feel free to explore how different people work and fit for your system and what alchemy they may have for you. We also do recommend that you choose someone to work with through the whole arc of your healing through the program, who can track you across time.
Intern Lineage Practitioners:
No Charge - Students on the Lineage Path who are refining their Luminous skillsets.
*Low income rates may be available for those with demonstrated need.
Master Practitioners
Anna-Lisa Adelberg – Boulder, CO, sometimes in Santa Cruz, CA and Bay Area, occasionally in Austin, TX as well
– annalisaassistant@gmail.com
Raina De Lear – San Diego/Encinitas, CA
– 760-271-4820, please leave her short texts
Kristen Greco – Oakland, CA
– 510-206-5198 or kristen@integrative-bodywork.org
Coaching and Clearing with Ethan:
Ethan Henson - Boulder, CO, occasionally in the greater Bay Area and Austin, TX as well - 770-837-4073 or j.henson@holographicflow.com
Masculine / Feminine and Projection Dynamics
Also specializes in clearing negative attachments from the field
Intern Lineage Practitioners:
"Dynamos" or Intern Practitioners are available for guidance, brief check-ins and clarification at modules. They also offer sessions for free as part of fulfilling their requirements for official practitioner certification. This applies to Lineage practitioner students who are in their second round of the 2-year program as well as to a few Holy Rollers who have done four years with Luminous but may still be working on the most current certification requirements. Although they are still in training, these people have many gifts to share and often have skillsets from other modalities as well.
Here are the current Lineage students offering free remote sessions: