Practitioner Certification Programs
Overview of Practitioner Certification Programs
As a Luminous practitioner, you'll learn to support others with healing the deep developmental wounds and traumas that hold us back from our fullest expression of self, all while awakening to the already perfect, divine nature within. 
You'll train in meditation, energetic awareness, attachment repair, awakened relational practices, nervous system regulation, unifying the masculine and feminine aspects of your being, and more—all sourced from a rich reserve of ancient wisdom practices and the most cutting-edge psychological understanding of human development. This unparalleled training is designed to heal the wounded inner children within to create a community of whole, healthy, well-resourced, awakened, compassionate adults on the path to personal enlightenment.
For healers, therapists, counselors, coaches, consultants or anyone else with a service oriented, healing mission, we offer the Luminous Practitioner Track to train you to bring Luminous skills and wisdom to the world.
If you're ready to take your healing skills to an extraordinary level, to transform not only your life but the lives of all you work with, consider the Luminous Practitioner Training.
Practitioner Training Classes: Level 1 and 2
The 18 month course includes: 
15 three-hour online practitioner training classes
15 two-hour online practice sessions
7 one-day in-person energy healing classes with Anna-Lisa Adelberg
1 energetic hygiene class (ed-in person? or online?)
Group limited to 38 students.
Practitioner Certification Classes: Level 1
Learn to give Luminous True Mirror healing sessions
Our Level 1 Certification trains practitioners to give Luminous True Mirror healing sessions. True Mirror sessions primarily work with early developmental and attachment trauma repair, the foundation required for all further healing and growth. You'll train in how to use high levels of awareness, superpowered counseling skills, and energetic transmission, while beginning to use tracking and hands-on energy work in your sessions.
In the 15 online classes we learn:
How to systematically heal the 7 stages of development, including the primary needs and ruptures of each stage
Counseling and therapeutic skills integrated with awareness and energy
How to use your newly awakened awareness in a relational context for healing
How to work with your client's energy field
How to help clients identify and unmerge from wounded childhood "parts" that are frozen in time
How to modulate your energy to co-regulate and meet your client's missing needs at the deep, felt sense level
How to transmit the wisdom qualities of Air (awake awareness), Water (boundless compassion), and Tree (stable presence)
How to help clients purify afflictive emotions and beliefs contributing to their suffering
Practitioner Certification Classes: Level 2
Learn to give Luminous Simultaneous healing sessions
In Level 2 we will learn how to allow the Self-Organizing and Self-Liberating Wisdom to become the source of healing and realization. We will allow the natural liberation process to unfold with effortless grace. In Luminous Simultaneous healing sessions we begin to work with deeper layers of distortion within the energetic field in order to clear the karmic storehouse—deeper levels of karmic suffering and trauma affecting the human collective as a whole.
Often these sessions are working with experiences that are not limited to this time or dimension. Sometimes what is being processed is difficult to name, as it is beyond our ordinary consciousness and cannot be understood from the limitations of our thinking mind. This is the next level of healing required on the personal path to enlightenment.
Level 2 practitioners also continue to build on their skills for True Mirror sessions, which is fundamental work that must be mastered before moving onto more subtle and refined work of Simultaneous. In order to be successful in Level 2 you must be meditating regularly and practicing off the pillow to have stable access to simultaneous mind. You'll learn from practice, but also by receiving direct transmissions from Anna Lisa in order to find these states of consciousness.
In the 15 online classes we learn:
How to use and access non-ordinary perception and the energetic gifts of each of the 7 chakras
How to develop the energetic healing gifts unique to your personal constitution
How to awaken your kundalini and refine your ability to work with it
How to hold a field of awareness energy where healing content can arise spontaneously
High level energetic tracking and hands on healing skills at the awakened and simultaneous levels
How to use the wisdom quality of Fire (dynamic energy) in a healing session
How to further develop the additional wisdom qualities of Fire (dynamic energy), Earth (awakened ground), Realm (multi-dimensional awareness), Crystal (knowing awareness)
How to find the arising content, track it, recognize it, name it, metabolize it until it liberates back into truth and wholeness
Practioner Training Level 1
Practioner Training Level 1
5-Day Initial Retreat
February 23-27, 2022
Wednesday - Sunday, 9am-3pm PT
Seven 1-day Online Retreats
Sundays, 9am-2pm PT
March 20, 2022
April 10, 2022
May 15, 2022
June 12, 2022
July 10, 2022
August 14, 2022
September 18, 2022
Practioner Training Level 2
5-Day Initial Retreat
February 23-27, 2022
Wednesday - Sunday, 9am-3pm PT
Seven 1-day Online Retreats
Sundays, 9am-2pm PT
March 20, 2022
April 10, 2022
May 15, 2022
June 12, 2022
July 10, 2022
August 14, 2022
September 18, 2022
Who is this for?
The Advanced Awakening course is for students who have stable access to Simultaneous Awareness.
This is an advanced meditation class. If you are wanting to work with the advanced healing skills, taking the 2-year Program again along with the 5th day and practitioner pod are a better fit.
If you've been through the LAI 2-Year program at least once, taken the Walking the Path course, or have done long-term and consistent deep practice and growth along the awakening and healing path, then you may qualify for this program.
A short, in-depth application is required.
In the 7 day-long retreats we will:
Practice in small groups with private instruction from Anna-Lisa Adelberg and Raina DeLear. 

Learn to give hands-on healing sessions, directly working with the energetic field on and off the body. 

Cultivate your non-ordinary perception abilities unique to each wisdom quality. 
Throughout the LAI two-year program, you'll be meditating and learning how to access all dimensions of our awakened wisdom. As a practitioner, you'll begin to learn to harness the skills and bending abilities associated with each quality in order to support your clients to awaken to their true nature through healing and realization. 
The 7 Awakened Wisdom Qualities applied to Practitioner skills:

1. Air - Openness and Freedom
Awake Awareness; pure awareness, our pristine mind that is vast, empty and boundless. No matter what clouds or storms there are in a day, behind those clouds the sky is clear and blue. This unchanging ground of our awareness is our clear natural state.

2. Water - Interconnectedness, Warmth and Boundless Love
A boundless interconnected awake field of warmth and love.  The fullness of being. The Ocean of Compassion that is like the Ultimate Mother.

3. Tree - Awakened Presence and Discerning Awareness
A field of awakened presence, that is everywhere and here. A felt sense of being held, guided and supported. The Ultimate Father that is without and within, that gives us a source of inner strength, and an internal compass.
The unwavering dedication and alignment to that which serves the well-being of all beings and relieves their suffering.
The Discerning awareness that acts as a "Sword of Truth" and cuts through ignorance, delusion, and illuminates truth.

4. Fire - Dynamic Awareness - Energy,  Enlightened Activity, The Union 
The Union of Awake Awareness and Dynamic Energy, the inseparable pair, the dynamic lively expression of primordial wisdom; Shiva~Shakti. The realization of our natural Bliss.
The enlightened activity which animates all life.

5. Earth - Ground of Being, Stability, and Agenda-less Presence
The ground of Being, the timeless infinite depth that is stable like a mountain. Our natural inner well-being. The boundless ground that is both emptiness and form.
6. Realm - Multi-Dimensional Awareness,  All Times and All Space, Here and Now
All times and space within this immediate awareness.  Cosmic Awareness. Mystical vision. The direct knowing of past and future, the realms, the multi-dimensional universe and Deity.

7. Crystal - Clarity and Knowing Awareness
Knowing Awareness, Clear heart mind and lucidity.  The brilliance of diamond like clarity and precision. A field of all knowing, self - organizing intelligence. The fundamental structure of reality.
Are you interested in more deeply exploring the 7 Awakened Wisdom Qualities?
Join our list to be notified if a spot opens and when we offer our next round.
Advanced Awakening
Level 1 $ 16,500 with iternship Cost
After deposit, choose your payment plan:
Pay in Full: $3650
12 Monthly Payments of $314*
Pay Only $2250 if taking with the LAI 2-Year Program!
A 50% savings! These two programs deepen and enhance one another.

One 5-day Retreat with Anna-Lisa Adelberg & John Churchill
February 23-27, 2022. Primarily online. Limited options to attend in person in Boulder, CO upon request.

Seven 1-day in-person Retreats with Anna-Lisa Adelberg and Raina Delear
Monthly Sundays, from 10am-3pm Mountain (US) - see dates above.

Seven Peer Practice Groups
Practice with fellow students to integrate and deepen your understanding of the material. Online materials offered in support.

Attend Virtually from Anywhere
Attend from the comfort of your home or gather with fellow students.
This information refers to the Advanced Awakening program starting in February 2022.
You can enroll in Advanced Awakening as a standalone program or combine it with enrollment in the LAI 2-Year program and save 50%.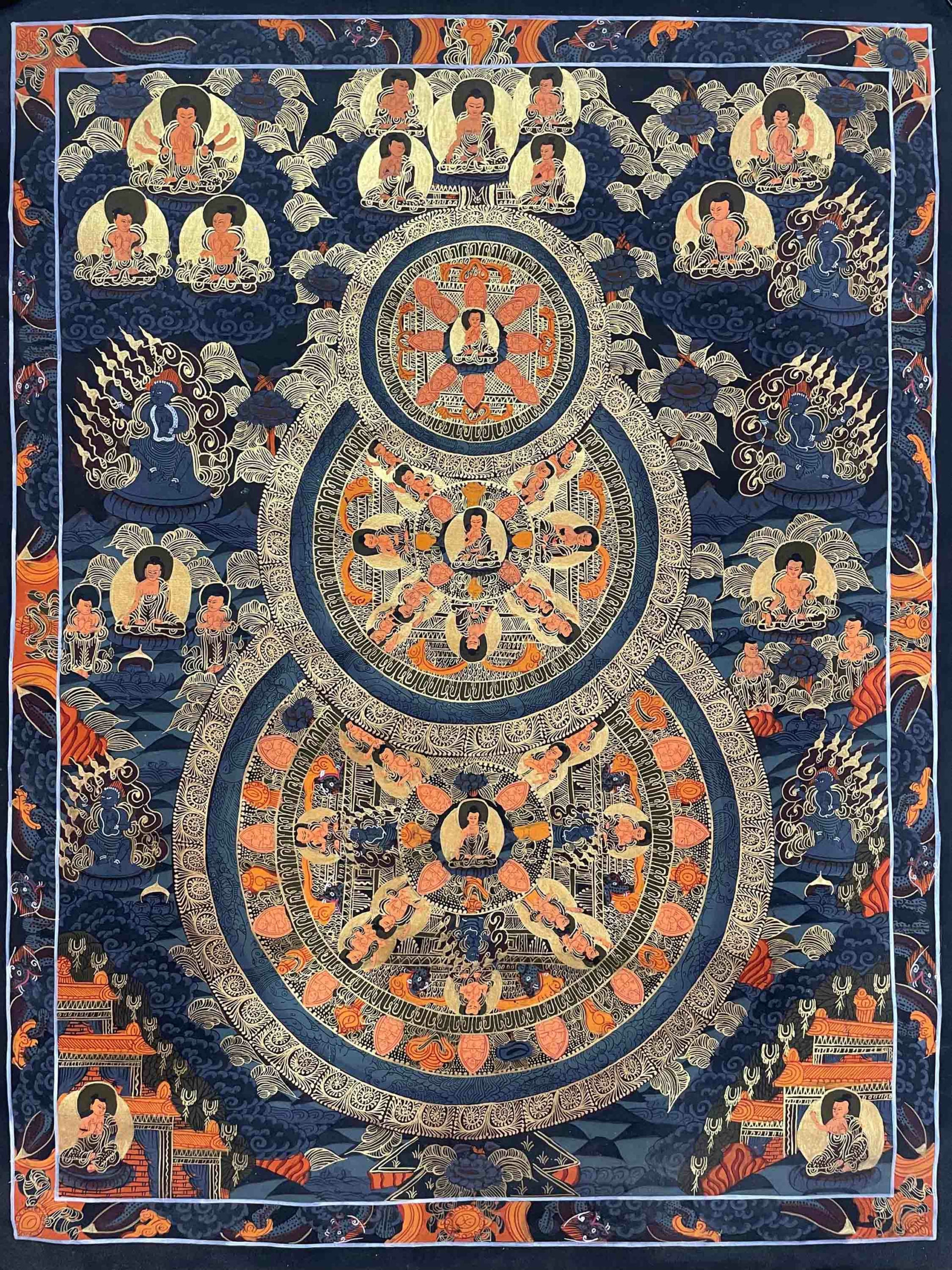 Payment Information & Details
Application Deposit:
An $850 application deposit indicates your genuine interest in the Advanced Awakening course and is applied to your tuition.
Before January 15, 2022 $600 of the deposit is refundable. Before February 1, 2022 $300 of this deposit is refundable. After February 1, 2022 the entire deposit is non-refundable.
The final drop deadline for the Advanced Awakening course is March 3, 2022 (one week following the initial intensive).

If you drop by March 3, 2022, you will receive a refund of payments made, minus the $850 deposit and the cost of the initial 5-day retreat.

If for any reason you are not accepted at this time, your deposit will be returned in full or you can apply your deposit toward the LAI 2-Year program.
We will only be accepting a limited number of Advanced Awakening students.
Applications and deposits for the Advanced Awakening course are due by December 15, 2021.
Decisions will be announced on a rolling basis.
Advanced Awakening Only Payment Options
These details are for those who are standalone Advanced students.
Payment in full (after deposit)
Recurring Payments (after deposit):

$314* a month for 12 months (payment plans include a financing fee)

First payment is due at enrollment after choosing payment plan
*Payment plans includes a financing fee. Exact payment amount may vary by a couple dollars due to interest calculations.
NOTE: Prices are rounded to the nearest dollar. Actual amount may vary slightly. These prices do NOT include food & lodging or travel costs if coming to an event in person or the cost of extra offerings. Some details are subject to change with notice provided.
LAI 2-Year program & Advanced Awakening Payment Options
These details are for those who are enrolling in both the 2-Year program and Advanced Awakening.
(Please see 2-Year program payment details here.)
Enrollment down payment:
Once accepted, payment in full or a $750 down payment while setting up your financed option holds your place in both programs and is applied to your tuition along with your application deposit ($1600 total paid toward the programs).
You can also pay in full at this point.
General Payment Options - both Programs: 
Your actual tuition payments depend on the 2-Year program package you choose. You get 50% off the Advanced Awakening course if enrolling in both programs.
Payment in full (after deposit) = 2-Year package + $2250

Basic + Advanced: $14,235
Accelerate + Advanced: $16,034

Recurring Payments (after deposit & down payment):

Basic Package: $598* a month for 24 months
Accelerate Package: $677* a month for 24 months

*Payment plans includes a financing fee. Exact payment amount may vary by a couple dollars due to interest calculations.
Payment (or payment plan initiation) is due upon acceptance.
Any discounts for the 2-Year program will reduce the payments described above.
The Online Practitioner Training:
Can be taken as a standalone course or in conjunction with the LAI 2-Year Program.
Currently full! Join our list to be notified if a spot opens and when we offer our next round.