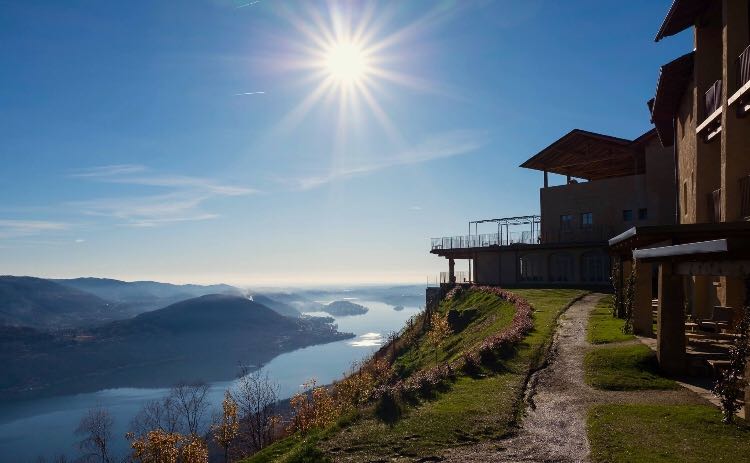 The Way of Effortless Mindfulness
With Loch Kelly & Anna-Lisa Adelberg
September 13-18, 2019
Mandali Retreat Center, Italy
What if you could open into a natural flow of wisdom, compassion, and joy in any moment?
This possibility is closer than you think. Loch and Anna-Lisa have integrated wisdom practices, neuroscience, and psychological research to support awakening as the next natural stage of human development. This retreat is based on Loch's new book, The Way of Effortless Mindfulness.
In a world where everything changes continuously, it is liberating to discover the changeless and reliable source of our inner satisfaction that exists free of circumstance, to uncover our innate wisdom, deep freedom and embodied joy that is already available within us.
Once we have discovered this innate always here stability and freedom that is our "awake awareness" we must also look for how this awareness is interconnected with all of life. Tibetan Buddhist teacher Tulku Urgyen Rinpoche said: "There are two types of mindfulness: deliberate and effortless."
Effortless mindfulness is an advanced yet simple form of mindfulness that can liberate the deepest levels of suffering. Effortless mindfulness immediately introduces you to your awake, loving nature. By making a small initial effort of "unhooking" awareness from chattering thoughts, you can begin the journey home.

In order to live from this open-hearted awareness, we will learn embodying practices, such as Internal Family Systems and Self-energy partner exercises, to heal shadow parts and energetic blockages.
Anna-Lisa and Loch present easily accessible methods that weave together feminine and masculine approaches to awakening and combine an ancient wisdom map of awakening, contemporary psychological models of healing, and unique energetic ways of connecting in relationships.
In this 5 day retreat you will learn:
How to shift out of thought and into your awake, loving nature
The different approaches of effortless mindfulness and deliberate mindfulness
Unique methods to access Self and liberate hurt parts within us
Mindful glimpses (micro-meditations) that can be done at any time with eyes open
A contemporary version of ancient methods to navigate your consciousness
Effective practices drawn from ancient wisdom, contemporary neuroscience, and psychotherapy
How to make the "you-turn" from small self to no-self to true Self
The Five Foundations of Effortless Mindfulness
How to learn to return and train to remain in an awake, compassionate flow
How to avoid the pitfalls to embodying awakening
It is recommended to read Loch Kelly's The Way of Effortless Mindfulness before attending the retreat to have the basic vocabulary.

Teachers: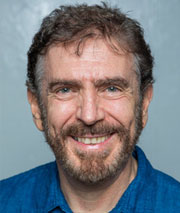 Loch Kelly, M.Div., LCSW is the author of the best selling book Shift into Freedom: The Science and Practice of Open-Hearted Awareness, which was named "Top 10 Best Books of the Year" by Spirituality & Health Magazine. Loch is the founder of the non-profit Open-Hearted Awareness Institute. He is a recognized leader in the field of meditation and psychotherapy who studied with Tulku Urgyen Rinpoche and Mingyur Rinpoche and was asked to teach by Adyashanti. Loch is a teacher known for his ability to make nonduality practical, humorous, experiential, and contemporary. Loch's specialty is in helping people navigate the unfolding after initial awakening to live from open-hearted awareness in their everyday lives. He studied at Columbia University and Union Theological and has worked in community mental health for over 30 years. Loch has collaborated with neuroscientists to study how awareness training can enhance compassion and wellbeing.
For more, visit www.lochkelly.org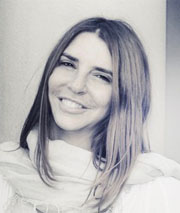 Anna-Lisa Adelberg is an internationally renowned transformational coach, healer, and teacher. She is a pioneer in the fields of body, heart, subtle energy and awakened consciousness and has developed and teaches a groundbreaking system called Luminous Awareness. This system was developed and synthesized over 20 years from a wide variety of sources, including Tibetan Buddhism, developmental psychology, neurophysiology, Chi Gong, and subtle energy. She is dedicated to creating a world of wakefulness, attunement, care and liberation for all beings. Anna-Lisa Adelberg is well known for her capacity to articulate and transmit the mechanics of subtle phenomena and her uncanny ability, as her students say, to "know what's going on inside of me." She is sought after and has coached some of the world's most renowned business leaders, healers, and spiritual teachers. She is the founder of the Luminous Awareness Institute and has helped thousands of students and clients transform. She was a personal student of Dzogchen Master Lama Tharchin Rinpoche and Chi Qong Master Yoo as well other leaders in Meditative paths, Somatics, and Subtle Energy.
For more, visit www.LuminousAwareness.com
Italy 5-Day Retreat:
The Way of Effortless Mindfulness
At a glance
Dates: September 13-18, 2019
Theme: Meditation, Personal growth
Price: From apx. $1324 to $1635 (depending on lodging choices)
Location:
Mandali Retreat Center
Via Belvedere 2
28898 Quarna Sopra (VB)
Italy
Included:
5 nights accommodation in Shared, Single, Twin or Premium Twin Room or Hermitage
Full board - vegetarian meals
Fruits, Teas and filtered water
Free use of Body Care Center facilities: sauna, steam room, jacuzzi, indoor heated swimming pool
All workshops and sessions as written in the program
Not included:
Flights to/from Malpensa International Airport
Transfers to/from Mandali Retreat Centre
Massage and Therapies at the Body Care Center