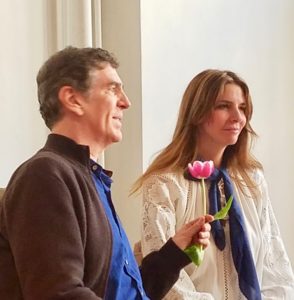 Always Home:
Support for Living an Awakened Life
With Loch Kelly & Anna-Lisa Adelberg
Esalen Institute
55000 Highway 1
Big Sur, CA 93920
Week of January 20-25, 2019
Always Home:
Support for Living an Awakened Life
With Loch Kelly and Anna-Lisa Adelberg

Week of January 20-25, 2019 at Esalen Institute, Big Sur, CA
This workshop will serve as an Introduction to Anna-Lisa and Loch's Yearlong Training Program of 4 weekends that will begin registration this Fall 2019 for Feb 2020 start date. Information to be available soon!
What would the world be like if more of us discovered how to live an awakened life? Loch Kelly and Anna-Lisa Adelberg have integrated wisdom practices, neuroscience, and psychological research to support awakening as the next natural stage of human development. This retreat is for those who have benefited from mindfulness meditation, yoga, psychotherapy, service to others, or have had a non-dual, transcendent awakening but feel like they "get it and lose it" and are asking "What's next?".
Awakening begins with a shift out of our small, separate sense of self to discover an "awake" awareness that we sense has been there all along. Then we discover that awake awareness is inseparable from unconditional love and the dynamic aliveness interconnected with everything. Anna-Lisa and Loch present easily accessible methods that weave together feminine and masculine approaches to awakening and combine an ancient wisdom map of awakening, contemporary psychological models of healing, and unique energetic ways of connecting. Come learn how to shift out of your chattering mind and into embodied, openhearted awareness in the midst of everyday life. Small glimpse practices, spontaneous chi gong, walks in nature, yoga, shadow healing, peer inquiry, and small group support bring us into energetic connection and embodied joyful flow. This workshop is especially useful for health and healing practitioners with their clients and patients.
Required reading: Kelly, Shift Into Freedom: The Science and Practice of Open-Hearted Awareness and Shift Into Freedom: A Training in the Science and Practice of Open-Hearted Awareness (audio).
CE credit for MFTs, LCSWs, LPCCs and LEPs; CE credit for nurses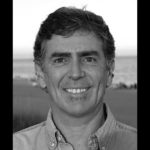 Loch Kelly, M.Div., LCSW is the author of the best-selling book Shift into Freedom: The Science and Practice of Open-Hearted Awareness, which was named "Top 10 Best Books of the Year" by Spirituality & Health Magazine. Loch is the founder of the non-profit Open-Hearted Awareness Institute. He is a recognized leader in the field of meditation and psychotherapy who studied with Tulku Urgyen Rinpoche, Tsoknyi Rinpoche and Mingyur Rinpoche and is affiliated with Adyashanti. Loch is a teacher known for his ability to make nonduality practical, humorous, experiential, and contemporary. He studied at Columbia University and Union Theological and has worked in community mental health for over 30 years. Loch collaborates with neuroscientists at Yale, UPenn and NYU in the study of how awareness training can enhance compassion and wellbeing. For more information, www.effortlessmindfulness.org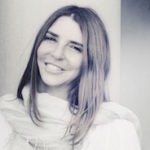 Anna-Lisa Adelberg is an internationally renowned transformational coach, healer, and teacher. She is the founder and leading teacher at Luminous Awareness Institute and has helped thousands of students and clients transform. This system was developed and synthesized over 20 years from a wide variety of sources, including Tibetan Buddhism, developmental psychology, neurophysiology, Chi Gong, and subtle energy. She is dedicated to creating a world of wakefulness, attunement, care and liberation for all beings. Anna-Lisa Adelberg is well known for her capacity to articulate and transmit the mechanics of subtle phenomena. She was a personal student of Dzogchen Master Lama Tharchin Rinpoche and Chi Qong Master Yoo as well other leaders in Meditative paths, Somatics, and Subtle Energy. For more information, www.luminousawareness.com
Stay in touch - get updates on Luminous offerings!